Uncertainty Reigns!
It's hard to know what to believe. There's SO MUCH deception on both sides of the "hat aisle." There are the white hats, who are in control of the narrative now — primarily the military. There are the black hats who are losing the battle, know it, and are going for broke. They're panicking — you can see that all over the place.
I've tossed in the towel on believing any dates coming out of Telegram. Telegram is about the only app that hasn't been compromised. But, there are scams there, too, and trolls trying to preach a different message than what's actually the truth.
So, you have to be careful to know who it is that's sending you the message to know if it's real.
What is real is that we're in the STORM and it's going to get crazier than ever. I've maintained that the market is what's going to tell us where the Emergency Broadcast System is going to kick in. Well, we haven't topped yet, so that top is still out there. It's difficult to know where.
In the meantime, there's lots and lots of declassification going on. Wikileaks has dumped their entire database, with lots and lots of damning information for the key players on the dark side. However, most of the major ones have disappeared — been picked up.
In Canada, we're now learning how completely corrupt the government was … a corporation (Canada Inc), very much along the lines of Washington, DC, the Vatican, and the City of London. All of them are pretty much defunct now. Canada is now a republic and the entire world is now under martial law.
As we've been warned, it's time to stay vigilant, because the STORM is going to get a big wild, I think.
This weekend involved a major deconstruction of my current counts, taking them apart, so to speak, and re-measuring just about everything. The reason is that I was having an issue equating the moves of currencies and metals with the rest of the market.
The discovery that we're in a contracting triangle in DXY and EURUSD changed my thinking on the expected path for the aforementioned classes. After a lot of thinking, re-labelling, and long hours of measuring just about everything, I'm now fairly confident of my analysis. Sunday will prove as additional confirmation (or not).
Nothing really changed on the US indices side of the equation, but they did on the currencies and metals side, particularly metals. So make sure to take a at the long term chart of gold, if that's of interest. Gold has had some uncertainty longer term, but the move this week to the downside across the market seems to have cleared that up and options are no longer (as of this writing).
That's based on what happens this weekend. I want to see consolidation on Sunday, a bottom in place, and a rally beginning sometime Monday — across the market (knowing that DXY, USDCAD, and USDJPY move counter to everything else I cover).
I originally thought we'd see EBS this Sunday, but it appears we're now into 'THE EVENT' and that's slated to last a few more days. The details haven't changed; it's the intel that's the issue. I'm convinced these folks have no idea of dates and are just guessing. I've always said that I thought the market would ultimately tell us and with a projected top this week, perhaps with the Full Moon on Thursday, we may well see the Emergency Broadcast System click in.
Last night, there was intel that BIG BIRD 9 had been taken down. This is the CIA satellite. The removal allows us to go to the new internet and to take down the main stream media. Since that's just happened, it tells me we're not quite done. We're in the STORM, though, and we're seeing more declassification of documents and many more mid-level people being "disappeared."
Latest to expect: The dam in China finally breaking (if it hasn't already), Iran becoming "free," a power outage at some point, and the internet going down to accommodate the change over to Starlink, the new, faster internet.
The one thing that I'm having an issue trying to position is the announcement of a Trump rally on Saturday, the 26th. That's because a top in the market on the 24th, with a start of the EBS that night or the next day, would take us to an end-date of July 4, which, of course is Independence Day in the United States. There's supposed to be big celebrations on that day. It all works — all except for that Trump rally.
There's one explanation that comes to mind, though, and that's that they let all the members of the witness protection program loose (apparently) this week and so maybe that's a celebration to re-introduce them to the public, more of a party, as part of the Great Awakening. I don't really know.
In any case, we're on the cusp of very dramatic changes to our way of life — long-term, these are extremely positive, life-enhancing changes. We're about to leave "The Matrix."
However, it's not going to be without a lot of bumps in the road. The next stage is just as crucial as the intensive war-stage we're just completing. What's coming is the wake-up stage.
Much of the depravity, the satanism, the paedophilia, child trafficking, the horrific torturing of our young, has been hidden from us. It's been going on for decades — in fact, these practices began centuries ago. The world has been a cesspool of the most vile individuals doing the most horrific things to children and others for the procurement of adrenachrome, a natural substance that generates a euphoric high and, at the same time, delivers a youthful look to its users.
The "Big Event" is up next (we're in it, I believe):
WW3 Scare Event. Nuke Sirens: This appears to be an event that the US military is going to stage at the White House. Israel is in a "staged" war with the Palestinian Authority ("Israel will be last" and the buildings that are "going down" and imploding, meaning they're pre-wired with explosives). Big announcement about Iran coming.
Changing over to Tesla Free Energy (this will require power to go off in the Continental US — not sure if it will affect the rest of the world)
34 satanic buildings & dams bombed  — I think some of these buildings have already been taken out. They appear to be part of an energy grid system that has keep the natural energy of the Earth suppressed — much more on this to come
Breaking of the 3 Gorges Dam in China. This dam sits above Wuhan and the plan is that the water from the break will destroy the Wuhan lab, which has a link to US Big Pharma, and will be the beginning of the end for them. Bitcoin Servers turned off (99.5% of Crypto gone China Coins) — this involves the dismantling of 24 nuclear reactors under the dam that provide the electricity for Bitcoin. There's a Chinese satellite that's supposed to come crashing down to Earth and it's likely this is going to be cover for the breaking of the 3 Gorges Dam.
Martial Law — for the ten days dubbed "ten days of darkness." Actually, it should be called "ten days to the light!" It will be the Great Awakening as we see round the clock video that explains most of what's been going on the last 5 years to overthrow what's been going on for two thousand years! — the Illuminati.
AND, of course …. GESARA
They've recently said, "You're watching a movie, but it's coming to an end."
We're very close to "The Great Awakening," when the confessions and tribunals happen. Hollywood, dubbed by many in the know as "Pedowood," has been all but decimated. There's so much more to come and so much you're likely not going to believe at face value. I think it's going to take a long time for everyone to cast off the lies we've been living under all our lives.
Enjoy the Awakening!
_____________________________
Know the Past. See the Future
_____________________________
Free Webinar Playback:  Elliott Wave Basics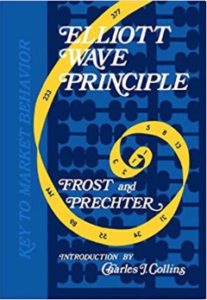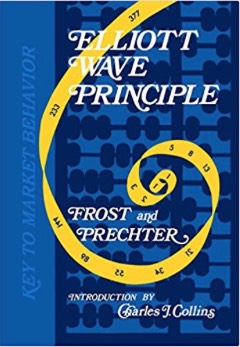 If you're new to the Elliott Wave Principle, or even fairly comfortable with it, this webinar will give you a solid introduction and comprehensive understanding of the difference between trending and counter-trend waves, the various patterns for both types of wave patterns, and a good overview of how fibonacci ratios determine trade targets.
This is link to the YouTube playback video, allowing you to review, stop and start, etc.
____________________________
Want some truth?
My new site now has several extensive newsletters in place. Videos now explain the banking system and deflation, and I've provided lists of what to do and what the start collecting in  preparation for the eventual downturn, which will last for decades. The focus of my new site is now to retain your wealth, plan for deflationary times, and stay healthy in the process. I'm also debunk a lot of the propaganda out there. It's important to know what's REALLY happening in the world today. This has all been predicted and we know how it's going to play out. Getting to the real truth, based on history, is what I do, inside the market and out.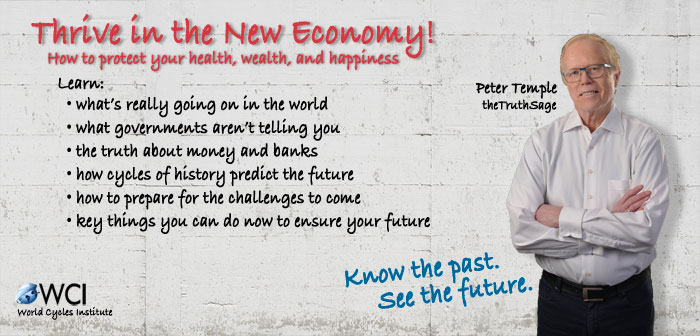 To sign up, visit my new site here.
All the Same Market.
I've been mentioning for months now that the entire market is moving as one entity, the "all the same market" scenario, a phrase that Robert Prechter coined many years ago, when he projected the upcoming crash.
We're in the midst of deleveraging the enormous debt around the world. Central banks are losing the control they had and we're slowly sinking into deflation world-wide, with Europe in the lead.
The US dollar is fully in charge of both the equities and currencies markets. They're all moving in tandem, as I've been saying since September of 2017. Over the past three years, their movements have been moving closer and closer together and one, and now they're in lock-step, with the major turns happening at about the same time.
it's challenging because often times currency pairs are waiting for equities to turn, and other times, it's the opposite. The other frustrating thing is that in between the major turns, there are no major trades; they're all, for the most part day-trades. That's certainly the case in corrections, where you very often have several possible targets for the end of the correction.
We're now close to a turn in the US indices, currency pairs, oil, and even gold. Elliott wave does not have a reliable timing aspect, but it looks like we should see a top very soon.
_________________________________
Get an upper hand … JC 2
Get an upper hand in trading …

Seeing all the different currency pairs and the wave structures and hearing you explain why this has to do that on a nightly bases gives one a upper hand when trading. Elliott Wave applies to all stock and indices and can be applied to any candlestick chart.

If someone ask what you want for Christmas – Tell them a membership to Peter's "Traders Gold!"—JC
US Market Snapshot (based on end-of-week wave structure)
This chart is posted to provide a prediction of future market direction. DO NOT trade based upon the information presented here (certainly NOT from a daily chart).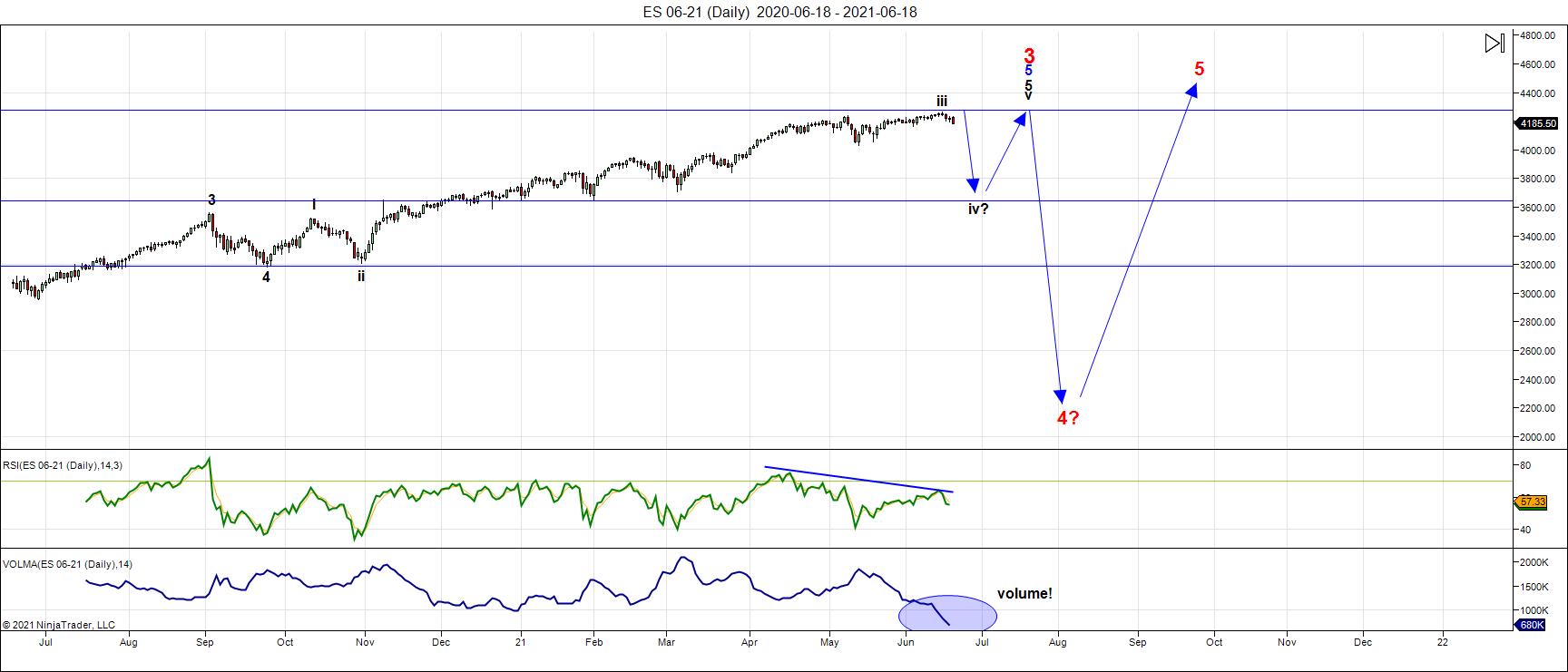 Above is the daily chart of ES (click to enlarge, as with any of my charts).
This past week was quite to begin with and ended with a fair amount of weakness, somewhat unexpected because the waves now are getting quite difficult to read.
If you look at the chart above, on the bottom is market volume. You can instantly see the problem; participation is extremely low. When that happens wave structures are negatively impacted.
Along with the challenges reading subwaves is that fact that we've been moving mostly sideways for three weeks or so in ES. It's been worse in DXY, the US Dollar index. It's been up and down in a small range, with corrective waves in both directions. In other words, it's been impossible to determine direction.
That changed on Wednesday with the Fed Meeting announcement, which seemed to come out of nowhere. Last month, it wasn't even listed in the Federal Reserve schedule. When it suddenly showed up, nobody had been predicting an outcome and when Powell finally spoke, he didn't really say anything. The image I have is of him scratching his head.
The Federal Reserve is no longer in control, having been rolled in the US Treasury. But, the general public doesn't know that, which makes the reaction to the lack of an apparent forecast, an even larger head-scrather!
However, the market reacted, more so in currencies than in the US indices. The euro tanked, the dollar rose strongly. and US equities' futures found weakness in a fourth wave, but not to the same degree of movement as currency pairs. What was really important was that it confirmed my count, as it's been currencies that were the biggest challenge in figuring out the next move.
This weekend was without doubt the longest time I've spent analyzing the market since I began. It meant figuring out how all the other asset classes were going to move in alignment with the US indices, knowing that we have one more high to go to finish the third wave of the higher degree third wave sequence, which is getting close to topping itself. It turns out that the US dollar index appears to be in a large triangle, with related US dollar currencies all with different wave structures — kind of a "dog's breakfast."
This will be an important weekend going into Monday, as the action across the ten assets I analyze every night will determine whether my projections for how we finish up this extremely tedious topping process are correct. I believe they are, but my favourite saying takes centre stage this weekend:
Trade what you see, not what you think.
In short, I'm looking for a bottom for ES by Monday morning.
So, the prognosis for the market has not changed, but is much clearer now. It was the currencies and precious metals that were somewhat in question. I expect this weekend to confirm (or not) my projection for the next month or two, which will lead to a major trend change. That's not new. I'm still expecting a major two thousand point drop in the ES. It may be a more active summer than has historically been the case.
The market overall is clearly aligned with the activities of the US Military and Allied Forces as they clean up the corruption around the world. I expect that we'll see the Emergency Broadcast System click into place before this week is over. I'm  expecting the market to tell me when the Emergency Broadcast System clicks in, and I expect that to be at a high. There are two other events with financial links that could also mark a top — the overturning of the US election and GESARA. Stay tuned; we're close.
It looks like another important, history-making week coming up, with life-changing information being declassified. What's about to be communicated to the general public, who are mostly fast asleep to the real changes in the world at large, will be absolutely shocking.
Solstice is on Monday, an important day, and we have another full Moon on Thursday, June 24. I expect the direction of ES to be up this week and perhaps we'll get a top near the end of the week. At the same time, keep in mind that nature has not much had much of a role in shaping the market as of late.
___________________________
Summary: We've been expecting a turn down into an expected fourth wave, but this week saw a turn into a smaller fourth than the one we're waiting for. We expecting a new high.
The wave structure up from March, 2020 is a corrective pattern, which appears to be a zigzag. This large forth wave down (after this next high) is also expected to be a zigzag.
After a new high, expect a 4-500 point drop. After that, we'll have a final 5th wave up to a slight new high to go before we experience a large drop of close to 2000 points, targeting an area under 2100 in SPX.
Once we've completed the larger fourth wave down, we'll have a long climb to a final slight new high in a fifth wave of this 500 year cycle top.
Know the Past. See the Future