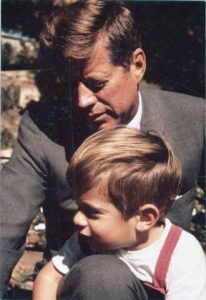 End of an Era
In 1963, I was thirteen years old and living outside New York City in Manhasset, on Long Island. We'd moved there from Canada the year before.
I was quickly getting used to "the American way-of-life" and was inspired by John F. Kennedy, the then current  president. The shooting on November 22 of that year had a huge impact on me. I can see in my mind the classroom I was in when the news broke. We all got sent home immediately and ended up going directly to the black and white television. I remember it was a Friday, and so we had the rest of the weekend to mourn. We watched every minute of what transpired. I saw Oswald get murdered live on camera.
Over the ensuing years, I buried myself in books about the assassination and never for a minute believed a single shooter could have killed Kennedy; it was all very strange.
This morning, I learned that JFK died of a stoke … yes, today. He was apparently 103. I've known for the past week, or so, that he was still alive. It's too bad he couldn't have witnessed what's going to happen on March 4. A lot of things are "too bad" — the truth always comes out at these cycle tops and what's going to come out will certainly be shocking.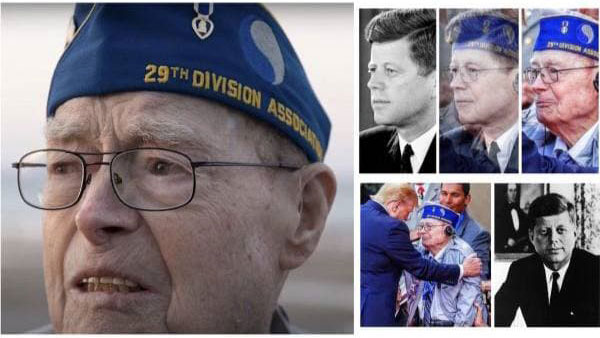 I learned about his "second" death through JFK Jr., who's been posting inside the Telegram application. He apparently died this morning, January 30.
It was confirmed shortly after by Pompeo, Trump, and Carolyn Bissette-Kennedy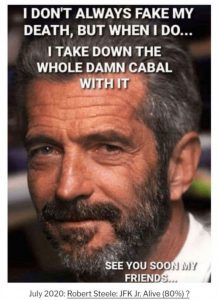 The death of Former President John F. Kennedy was deeply saddening. Sorry for JFK loss, Secretary Kennedy. May God have mercy on his soul. He was a great patriot and his path will continue forever. Rest in peace, sir. — Mike Pompeo
My words don't fit in the sentence. Sorry John John. Senior John F. Kennedy was a great man, and I will continue his way. — President of the United States, Donald J. Trump
I must admit that everything stopped for me on the news and my eyes welled up just thinking about it and what could have been. It's taken me much longer than expected to put this weekend's post together. I'm finding myself is quite a melancholy mood this evening.
I've learned so much over the past two-three weeks and you're going to learn what I've learned, shortly. I expect everything will be out in the open by March 4, which is when the 19th President of the United States will be sworn in.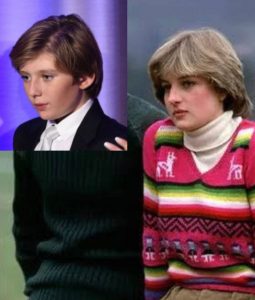 On the other side of the coin, you're going to learn about well-known people you thought were dead. It's so unbelievable! I'll just provide you with some initials: PD, EP, and MJ — one a princess and two singers.
The coming month leading up to March 4 will indeed be shocking. The "world is turning" for the better. Over the next few weeks, I'll provide some more information on where we're at and some depth you may not get from the main stream media (in fact, I don't know how much they'll cover initially). Just know that the United States Corporation is dead, the US is currently under martial law, and most of the international cartel have been neurtralized. Not all the work is done, but they're "over the hump."
On my site, thetruthsage.com, I'm spilling most of the beans this coming week, and providing information as to how to thrive with the major changes that are coming. It will be very, very good in the long term, but Mother Nature will provide a great deal of pain along the way — in that regard, nothing has really changed. Natural cycles till play out.
Mother Nature is indeed all powerful.
However, the Earthly powers that be are going to fill up Hell with all the bad people that deserve to be there. There will be military tribunals and they apparently will be public.
And that's enough of the ongoing story for this weekend.
We're in the B wave overall in the markets. Once that's done, we'll have one more wave up to a new high and then a large wave to the downside. We might see that top around March 4 — a very important Friday. However, I expect more to start coming out this week.
Don't believe anything you see unfolding from the current sham administration. It's all being carried out on a movie set, not in the White House. More to come.
Btw, there is no "pandemic," stay away from vaccines, and I'd like to see more people ditch their masks. They're all about control, and you have the power to be free.
_______________________________
AAPL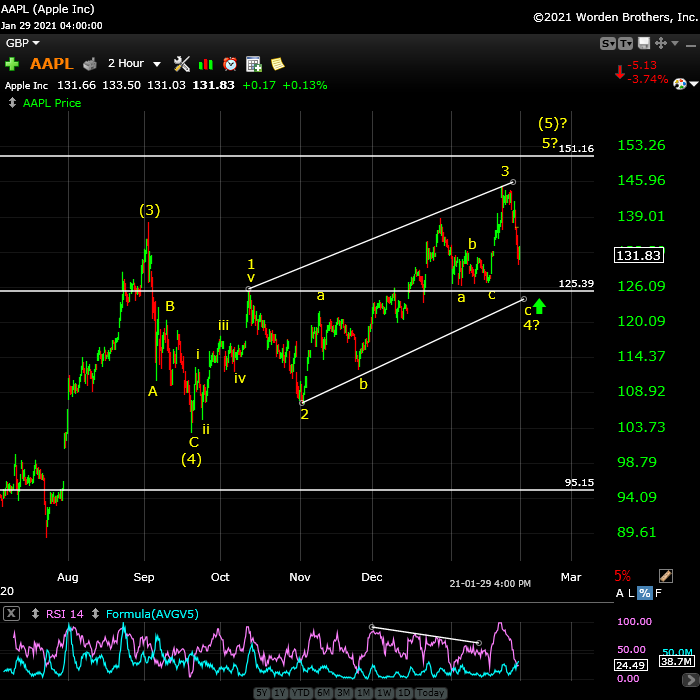 Above is two hour chart of AAPL as at the end of the day on Friday. We've turned down, as expected.
At this point, we're either the fourth wave of an ending diagonal, or simply a fourth wave, as predicted. The way to determine which of the two is it will be where the bottom of this fourth wave lands. You never really know if the pattern is an ending diagonal until the fourth wave is in place.
With the most recent wave up, it still looks like an ending diagonal, as that wave appears to be in three waves. The determining factor will be if the fourth wave drops below 125.39, or not. Below that level confirms the ending diagonal, as the fourth wave will intersect with the area of the first wave up. The difference between the two patterns going forward will be the length of the fifth wave and its structure.
Know the Past. See the Future
_____________________________________
Free Webinar Playback:  Elliott Wave Basics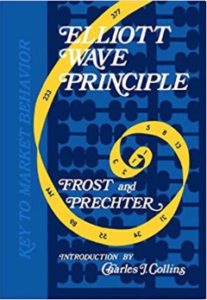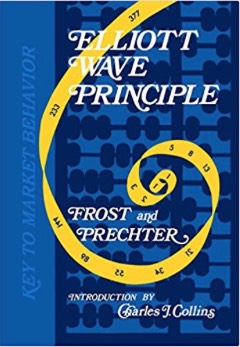 If you're new to the Elliott Wave Principle, or even fairly comfortable with it, this webinar will give you a solid introduction and comprehensive understanding of the difference between trending and counter-trend waves, the various patterns for both types of wave patterns, and a good overview of how fibonacci ratios determine trade targets.
This is link to the YouTube playback video, allowing you to review, stop and start, etc.
____________________________
Want some truth?
My new site now has several extensive newsletters in place. Videos now explain the banking system and deflation, and I've provided lists of what to do and what the start collecting in  preparation for the eventual downturn, which will last for decades. The focus of my new site is now to retain your wealth, plan for deflationary times, and stay healthy in the process. I'm also debunk a lot of the propaganda out there. It's important to know what's REALLY happening in the world today. This has all been predicted and we know how it's going to play out. Getting to the real truth, based on history, is what I do, inside the market and out.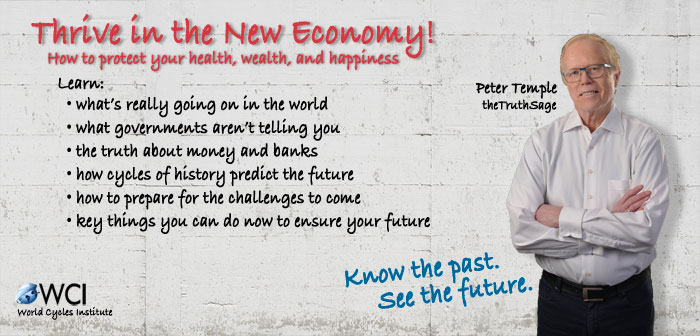 To sign up, visit my new site here.
All the Same Market.
I've been mentioning for months now that the entire market is moving as one entity, the "all the same market" scenario, a phrase that Robert Prechter coined many years ago, when he projected the upcoming crash.
We're in the midst of deleveraging the enormous debt around the world. Central banks are losing the control they had and we're slowly sinking into deflation world-wide, with Europe in the lead.
The US dollar is fully in charge of both the equities and currencies markets. They're all moving in tandem, as I've been saying since September of 2017. Over the past three years, their movements have been moving closer and closer together and one, and now they're in lock-step, with the major turns happening at about the same time.
it's challenging because often times currency pairs are waiting for equities to turn, and other times, it's the opposite. The other frustrating thing is that in between the major turns, there are no major trades; they're all, for the most part day-trades. That's certainly the case in corrections, where you very often have several possible targets for the end of the correction.
We're now close to a turn in the US indices, currency pairs, oil, and even gold. Elliott wave does not have a reliable timing aspect, but it looks like we should see a top very soon.
_________________________________
A true expert in Elliott Wave FL 2
A true expert in Elliott Wave …

You are a true expert in EW analysis. What you provide is not available anywhere and is priceless. Subscription on your services is the best thing I have ever done. Many thanks for your effort to make me a better investor. I now have more trust in my investment decisions. I hope you will continue the excellent work! —FL
US Market Snapshot (based on end-of-week wave structure)
This chart is posted to provide a prediction of future market direction. DO NOT trade based upon the information presented here (certainly NOT from a daily chart).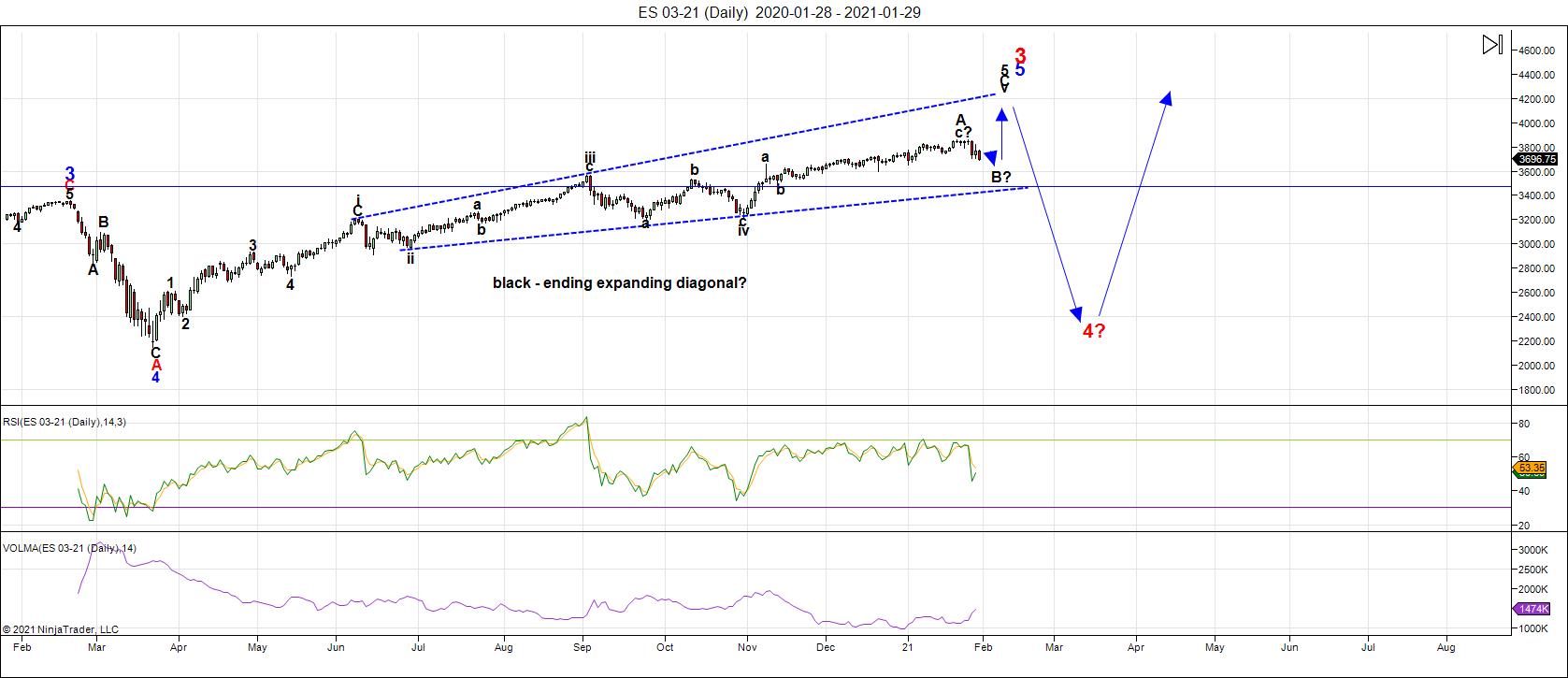 Above is the daily chart of ES (click to enlarge, as with any of my charts).
We've had confirmation on Friday that we're indeed in a B wave down (or 4th, in the case of an ending diagonal pattern). As I've bene saying for the past few weeks, the pattern we're in is most probably either an ending diagonal, or an ending expanding diagonal. I've removed the lines identifying the ending diagonal option only because they made the chart so complicated. However, both patterns are still options.
Keep in mind that NQ/NDX is most definitely in an ending diagonal and have dropped quickly into a 4th wave down, which is not complete.
With the ending expanding diagonal, we  would probably see a partial retrace down, but not to the lower trendline. Then, we'd see a final fifth wave up to the upper blue trendline.
With the ending diagonal, we'll see a drop to the lower red trendline and then a final fifth wave up to the upper red trendline (and possible see a throw-over wave above it) but it will not reach the upper blue trendline.
I thought we might see the turn with the Federal Reserve announcement on Wednesday, but it turned down that morning — something we've never seen before and a signal that the Federal Reserve has no power in the eyes of the trading population.
There are multiple possible targets on the downside, but I'd expect to see 3500, or lower.
___________________________
Summary: We're in a diagonal of some sort, which needs to play out with the current, large move to the downside and then a final fifth wave up to complete the pattern.
Most other US market indices have similar patterns. Diagonals are ending patterns and warn of an impending, dramatic trend change after they're complete. This puts us in the final stages of this rally up from March of last year.
The resulting trend change will target an area under 2100 in SPX, and will likely be a combination pattern and, as such, may contain zigzags, flats, and possibly a triangle or ending diagonal at the bottom. However, I'm leaning towards a series of zigzags, which are corrective waves, and will likely come down fast.
Once we've completed the fourth wave down, we'll have a long climb to a final slight new high in a fifth wave of this 500 year cycle top.
Know the Past. See the Future