Spring Brings New Life
We have a new moon this weekend to kick things off and it will likely give us a market turn on Monday. Next weekend, we have Spring Equinox and that may give us a low for the fourth wave.
There's also a lot of activity by the US Military, based on the intelligence I'm getting.
March, as I've said before, is going to be a very revealing month.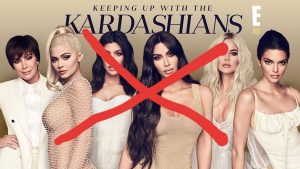 You're watching a movie play out. Joe Biden has been gone since 2019. Clinton and the Podestas have been arrested. Bill Gates is long, along with his wife, Melvin. I could tell you much, much more, but quite frankly, I don't think you'd believe the half of it.
People die mysteriously, and adrenochrome dries up everywhere. The Rothschilds are dying, Bezos and other CEOs are resigning. Premier Dan Andrews of Victoria, Australia all of a sudden ended up in the ICU. Hmmm.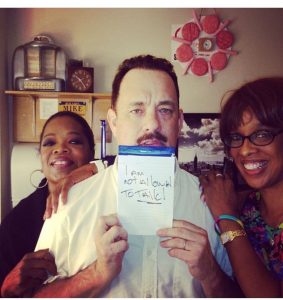 Everything has gone through the FISA courts in the last 4 years, so you haven't heard anything. Just because you didn't hear anything doesn't mean that nothing happened. Bill Barr – the stealth bomber. Ray worked quietly behind the scenes. Approved by Trump and subsequently performed by actor Biden. Many children were rescued in the middle of the night from the tunnels in way underneath the White House i. The queen is gone, the castle is locked. Washington, DC is currently a prison. A LOT has happened. Nothing can stop what is coming. This is not just a catch phrase.
Last night, I opened up a short video in Telegram (the app where most of the intel comes from these days) and got a bit of a surprise. It was like spring had sprung and everyone who's been instrumental in music over the past few decades suddenly sprang back to life.
I'm talking about people like Bob Marley, Jim Morrison, Princess Diana, John Lennon, Freddie Mercury, Prince, Robin Williams, Natalie Wood, Amy Winehouse, Marilyn Monroe, Buddy Holly, Janis Joplin, Elvis Presley, Mary Tyler Moore, Michael Jackson, and the list goes on.  Here's a frame frame a video out last night. Here's a teaser":
Apparently, after April 1, everyone in the witness protection program will walk out. This week is going to be very busy. I expect later in the week we might see the Emergency Broadcast System finally get fired up.
It's all coming together — the Great Awakening — the top of a one thousand year cycle. We're getting closer to the big reveal.
Know the Past. See the Future
_____________________________________
Free Webinar Playback:  Elliott Wave Basics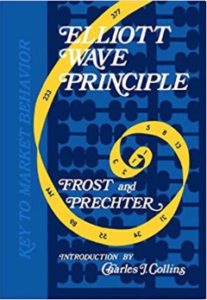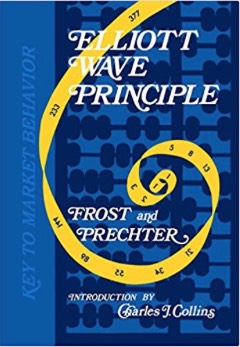 If you're new to the Elliott Wave Principle, or even fairly comfortable with it, this webinar will give you a solid introduction and comprehensive understanding of the difference between trending and counter-trend waves, the various patterns for both types of wave patterns, and a good overview of how fibonacci ratios determine trade targets.
This is link to the YouTube playback video, allowing you to review, stop and start, etc.
____________________________
Want some truth?
My new site now has several extensive newsletters in place. Videos now explain the banking system and deflation, and I've provided lists of what to do and what the start collecting in  preparation for the eventual downturn, which will last for decades. The focus of my new site is now to retain your wealth, plan for deflationary times, and stay healthy in the process. I'm also debunk a lot of the propaganda out there. It's important to know what's REALLY happening in the world today. This has all been predicted and we know how it's going to play out. Getting to the real truth, based on history, is what I do, inside the market and out.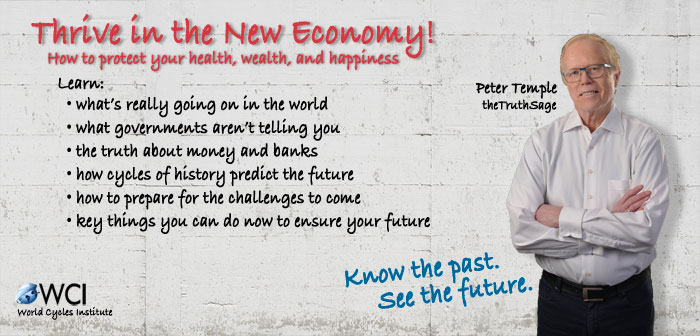 To sign up, visit my new site here.
All the Same Market.
I've been mentioning for months now that the entire market is moving as one entity, the "all the same market" scenario, a phrase that Robert Prechter coined many years ago, when he projected the upcoming crash.
We're in the midst of deleveraging the enormous debt around the world. Central banks are losing the control they had and we're slowly sinking into deflation world-wide, with Europe in the lead.
The US dollar is fully in charge of both the equities and currencies markets. They're all moving in tandem, as I've been saying since September of 2017. Over the past three years, their movements have been moving closer and closer together and one, and now they're in lock-step, with the major turns happening at about the same time.
it's challenging because often times currency pairs are waiting for equities to turn, and other times, it's the opposite. The other frustrating thing is that in between the major turns, there are no major trades; they're all, for the most part day-trades. That's certainly the case in corrections, where you very often have several possible targets for the end of the correction.
We're now close to a turn in the US indices, currency pairs, oil, and even gold. Elliott wave does not have a reliable timing aspect, but it looks like we should see a top very soon.
_________________________________
Couldn't be happier … KK 2
Couldn't be happier …

The analysis and insight you provide is simply amazing!  I've been trading the futures and equity markets for well over thirty years and usually average around 5% monthly.  Since joining your Traders Gold Service two months ago, that number has better than doubled.  I couldn't be happier.—KK
US Market Snapshot (based on end-of-week wave structure)
This chart is posted to provide a prediction of future market direction. DO NOT trade based upon the information presented here (certainly NOT from a daily chart).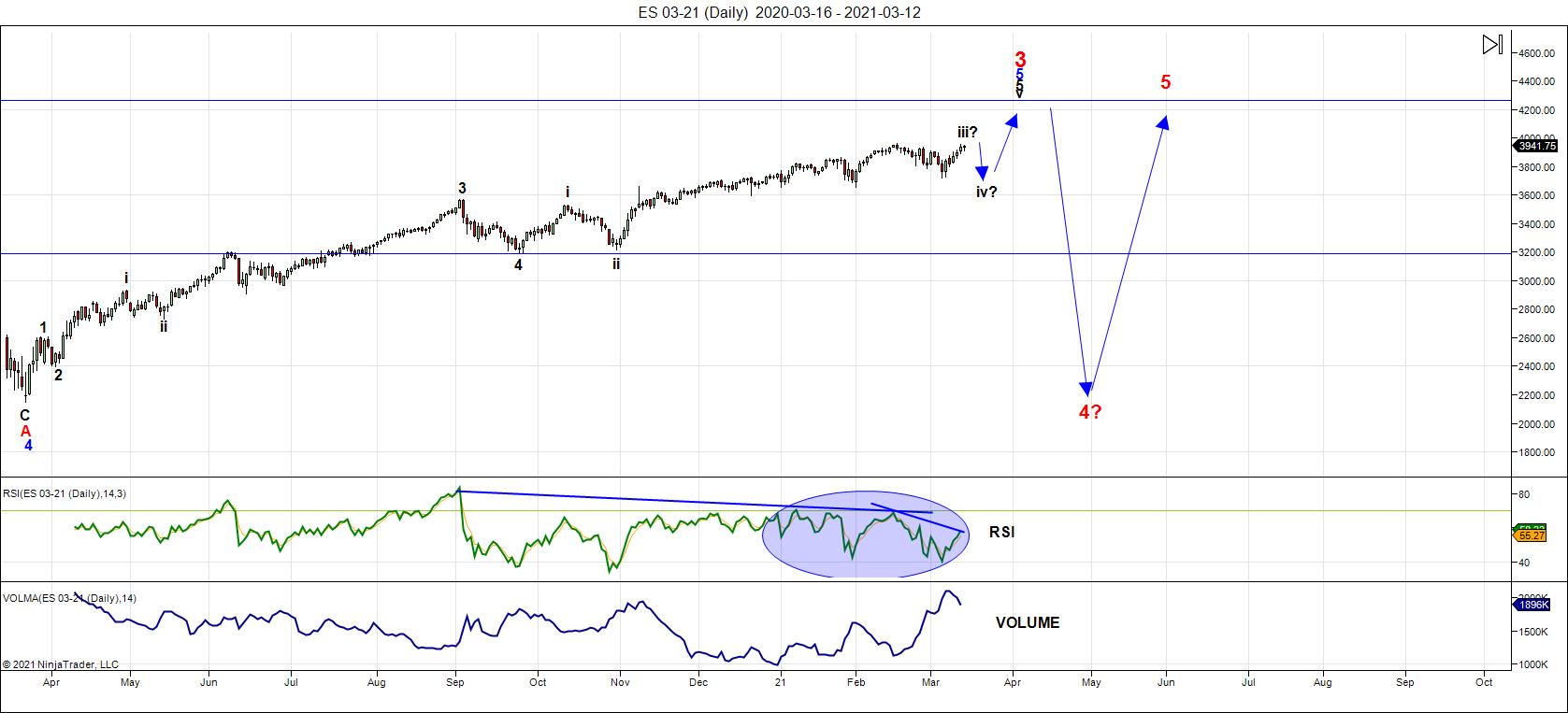 Above is the daily chart of ES (click to enlarge, as with any of my charts).
The twists and turns in this market recently have created patterns that definitely are for the record book! Not only that, but ES and NQ have been completely out-of-sync for the past week (not that we haven't been on top of it). However, this kind of action points to a sick market and one that keeps deteriorating weekly.
This coming week should show weakness in the start of a fourth wave for ES and continuing weakness and a new low for NQ. In the other direction (and somewhat under the radar) is the US Dollar Index, which has been in a corrective B wave for several weeks, and it still not done.
As I've been saying for some time, the market is moving to the tune of DXY, but DXY is a bit out-of-tune. However, once we get back in sync at the bottom of the coming fourth wave, we will turn into the final fifth wave. For ES and NQ, it will result in final new highs, which will finally end this extraordinary corrective wave up from last March.
The extraordinary pattern in ES that I identified on Tuesday is an ending diagonal. But I've never seen an ending diagonal in the position this one is in. It has since played out to its maximum level and I'm expecting it will test that level again on Monday, resulting in a turn to the downside. It should be a good week for the gold members.
It's resulted in ES at a new high, with NQ near the bottom of its fourth wave. That's certainly not the norm, but the next move should get everything lined back up again. It tends to take days to get all the asset classes aligned in the proper position for the next turn. Then they all move together. It's been the pattern for quite some time.
The turn will be across the board — currency pairs, oil, gold, and silver. You can throw in DAX with that group (it's in a larger ending diagonal of its own).
___________________________
Summary: We're getting close to a final high from this rally from March, 2020. The wave structure appears to be a corrective pattern in five waves.
At the current time, ES and NQ are out-of-sync, but I expect weakness this week, which should get them aligned again at the bottom of a fourth wave.
This will put us in the final stages of this rally up from March of last year,  with one more high left to play out before a major trend change.
The resulting trend change will target an area under 2100 in SPX, and will likely be a combination pattern and, as such, may contain zigzags, flats, and possibly a triangle or ending diagonal at the bottom. However, I'm leaning towards a series of zigzags, which are corrective waves, and will likely come down fast.
Once we've completed the larger fourth wave down (to start in a month, or so), we'll have a long climb to a final slight new high in a fifth wave of this 500 year cycle top.
Know the Past. See the Future