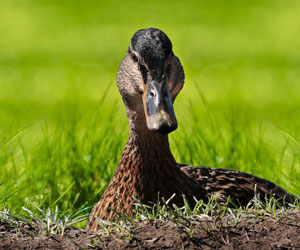 We Wait …
Last week, I noted that "the ducks were all lined up" for a turn to the downside. These "ducks" are all the assets I cover on a daily basis.
But stubbornly, my ducks have not budged. They have been moving sideways this week in what might be a final contracting triangle. We don't have a complete E wave in place for that triangle, so I can't be sure it actually is one … until we drop down one more time to the lower trendline.
In any case, we need a new high before getting excited that this rally is done.
We wait.
In my experience, one of the biggest psychological fights traders have to deal with is FOMO — the fear of missing out — in other words, sitting on your hands and waiting for the set up.
Resisting "being in the game" is an extremely important part of being successful as a trader. It's why I continually point to the Elliott Wave entry methodology as the least risky way to enter a trade: You wait to see a first wave of five waves, and only enter after a turn of corrective second wave (which has to retrace that first wave at least 62%, and then turn back in the direction of the first wave).
You lose very little of the trade (in fact, only 38% of the movement of the first wave) and it provides a relatively obvious point at which to place a stop. The most important benefit of this methodology is that it keeps you out of the fray of picking tops, which are notoriously difficult to enter safely (because it's mostly guesswork — there are few signposts to go by). Picking top and bottoms is the way most people lose money.
So, it might hurt your brain to sit on your hands, but the payoff is well worth the struggle.
This ten week rally is a good example. People may not like the fact that I've been advocating not trading this countertrend move up. The reason is that corrective waves can travel farther than you have funds. From an Elliott Wave perspective, corrective waves are the most difficult waves to attempt to predict the end of, because they can be complex and have many possible points from which to measure a typical fibonacci turn point).
Corrective waves as part of a fourth wave (the corrective pattern that is the most dangerous one of all, because the bulls and bears are usually very closely matched) can be volatile, and patterns can easily morph into other patterns just when you think you've got it all figured out. In other words, the options for turns are more plentiful than just about any other pattern.
Staying out of a corrective wave for ten weeks might be difficult, but the larger payoff comes in multiple forms:
you don't waste your time watching every tick looking for an entry
you fork over much less in trading fees (compared with day-traders)
you know that a corrective wave has to completely retrace, so this gives you a relatively reliable target for an exit
you experience far greater losses and longer trade runs
It's a fight against human nature. FOMO is a very powerful force. The best way to combat it is to have a system and to stick to it. And when there simply aren't any reliable setups, it's much healthier to go fishing, or sailing, or skiing, or whatever your passion is … away from the market.
A Recap of Where We Are
This week, as has been the case for the past few weeks, it's the US dollar that's the asset to watch. It's retraced 62% of the previous wave up, as I predicted it would. We now turned back up, but I expect a retrace of the 96 level. When it crosses that line and turns back up again, everything else should turn with it (USD currencies, all US equities' indices, oil, and most likely silver and gold).
The "indicator" ducks that are all lined up are:
market sentiment
volume
the EW count generally
the ending diagonals in multiple assets (and asset classes)
the time vs. percentage of retrace of this corrective wave up
Even though I've talked about all of these in previous posts (as we've waiting for this monster), here's a brief summary.
Market Sentiment is at bullish extremes. You can get a bit more information at to the extreme levels by visiting this site.
Volume in emini futures is ridiculously low and it seems to market could collapse through lack of interest.
The EW count in the US indices is an ABC corrective wave, with the C wave having a full extended five waves in its count. Five waves requires a retrace – it represents a full count.
There are ending diagonals in WTI Oil, emini futures, the SP500, and USDCAD. Ending diagonals are ending patterns that forecast a dramatic turn and imminent trend change.
In terms of time, the  corrective rally has now retraced roughly 75% of the previous 12 week drop to the Dec. 26 low. A 75% time expectation of the wave down would suggest about 9 weeks for the rally duration. We're at nine and a half weeks this weekend. Ten weeks exactly takes us to Wednesday, March 6. It's also a New Moon, and there's talk of a US/China trade deal being signed on that date.
However, I'd sit on your hands and wait for a first and second combination before thinking that the turn is in. As I often say,
"Trade what you see, not what you think."
Elliott Wave Basics
Here is a page dedicated to a relatively basic description of the Elliott Wave Principle. You'll also find a link to the book by Bob Prechter and A. J. Frost.
____________________________
Registration for Commenting
Want to comment? You need to be logged in to comment. You can register here.
If you register, it protects your information. It also allows you to comment without filling in your information each time. Once you're registered, simply go to the home page and click on the login link top right in order to log yourself in. Usually, you'll be logged in for several days before needing to be logged in again.
______________________________
Problem receiving blog comment emails? Try whitelisting the address. More info.
______________________________
Have not had a losing week RW 2
US Market Snapshot (based on end-of-week wave structure)
Here's the latest daily chart of ES (emini futures)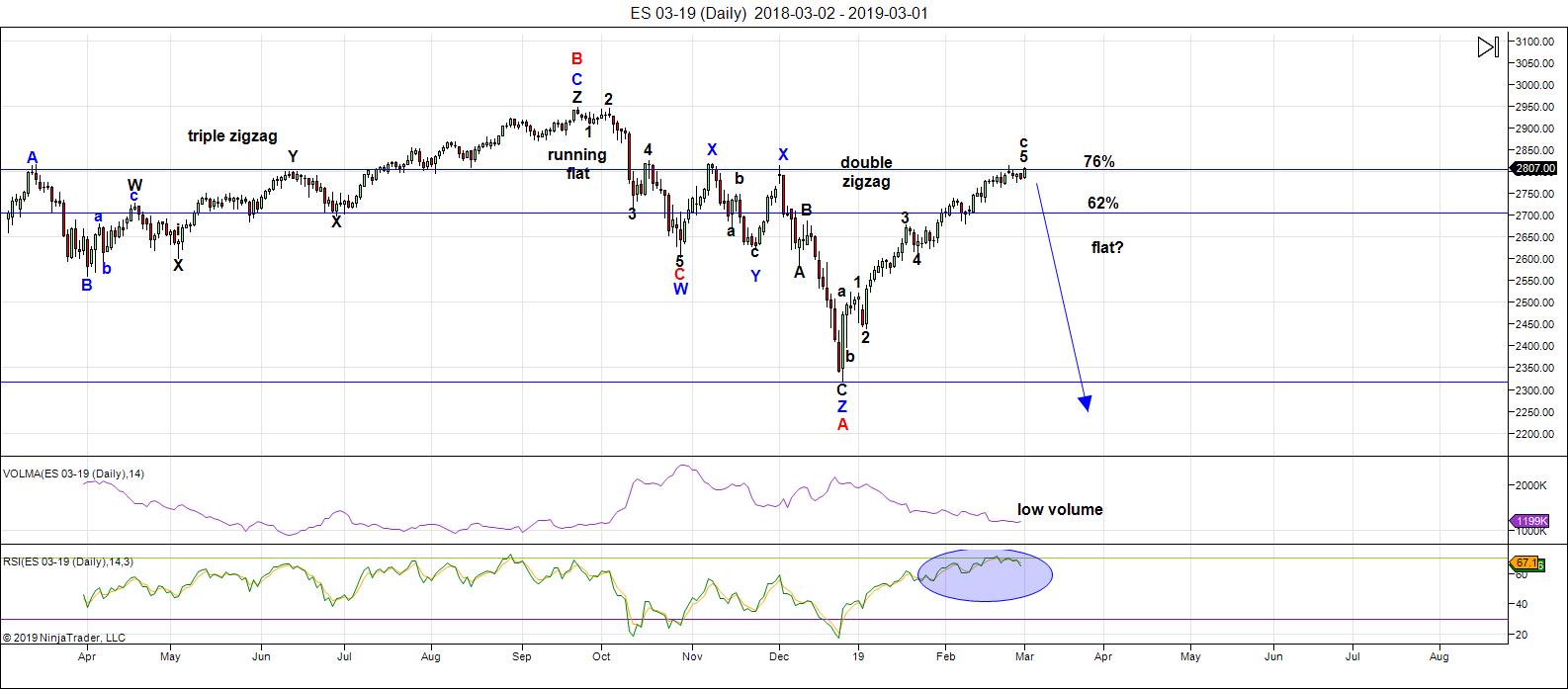 Above is the daily chart of ES (click to enlarge, as with any of my charts).
Very little has changed in the past week. We're still sitting at the top of a B wave that's now risen to about the 76% level of the height of the previous set of waves down from the all-time high at October 3, 2018. Almost all the other assets I cover on a daily basis are hovering at inflection points. The "greed factor" is at an extreme; volume is at a low. It's past time to look for a turn down in a continuation of the larger fourth wave.
Towards the end of last week, it became obvious that both the SP500 and ES (emini futures) were tracing out a possible contracting triangle — they've both being going sideways for over a week. NQ appears to be at the top of an ending diagonal. Both of these patterns signal an imminent trend change.
As I've been saying, the wave from Dec. 26 is clearly corrective and, as a result, must fully retrace. This is supported by the US Dollar Index, the major USD currency pairs, WTI Oil, along with DAX and other international exchanges.
There is a new moon on Wednesday, March 6, which is also apparently the day the US/China trade deal will be paraded in front of the public. This particular new moon has been described to me as a "hot mess," which is what we might also get as the core of the trade deal. So, between now and Wednesday offers a timeframe and a set of circumstances that points to a forming top.
Summary: My preference is for a dramatic drop in a C wave to a new low that should begin this week. The culmination of this drop should mark the bottom of large fourth wave in progress since January 29, 2018 - over a full year of Hell. It may be a dramatic drop that lasts multiple months, and will target the previous fourth wave area somewhere under 2100.
Once we've completed the fourth wave down, we'll have a long climb to a final new high in a fifth wave.
___________________________
Trader's Gold Subscribers get a comprehensive view of the market, including hourly (and even smaller timeframes, when appropriate) on a daily basis. They also receive updates through the comments area. I provide only the daily timeframe for the free blog, as a "snapshot" of where the market currently trades and the next move on a weekly basis.
______________________________________
Sign up for: The Chart Show
Next Date: 

Wednesday, March 6 at 5:00 pm EST (US market time)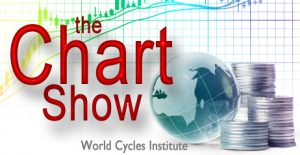 The Chart Show is a one hour webinar in which Peter Temple provides the Elliott Wave analysis in real time for the US market, gold, silver, oil, major USD currency pairs, and more. You won't find a more accurate or comprehensive market prediction anywhere for this price.
Get caught up on the market from an Elliott Wave perspective. There'll be a Q&A session during and at the end of the webinar and the possibility (depending on time) of taking requests.
"I think you are the only Elliot Wave technician on the planet who knows what he's doing."
m.d. (professional trader)
All registrants will receive the video playback of the webinar, so even if you miss it, you'll be sent the full video replay within about an hour of its conclusion.