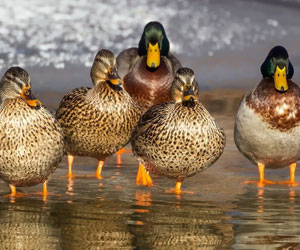 Trigger Time
Yes, it's more than time to be looking down from here. We're at extremes in all the usual indicators that I look at. In fact, some of them are so extreme, it's amazing that this market has been "levitating" as long as it has.
But it has one unusual factor that's the cause of this mind-bending correction: the all-the-same-market phenomenon. That's the fact that all asset classes (and even international exchanges) are moving in parallel. That means they all have to "line up" at the appropriate level (most of them making testing previous highs and lows) so that they can all turn together.
It takes more time than usual and has been a tedious process in this particular instance. But, for the most part, we're done.
This week, as has been the case for the past few weeks, it's the US dollar that's the asset to watch. At the moment, it's retraced almost 62% of the previous wave up. Once this index reaches that low (at 96) and turns up, everything else should turn with it (USD currencies, all US equities' indices, oil, and most likely silver and gold).
The "indicator" ducks that are all lined up are:
market sentiment
volume
the EW count generally
the ending diagonals in multiple assets (and asset classes)
the time vs. percentage of retrace of this corrective wave up
Even though I've talked about all of these in previous posts (as we've waiting for this monster), here's a brief summary.
Market Sentiment is at bullish extremes. You can get a bit more information at to the extreme levels by visiting this site.
Volume in emini futures is ridiculously low and it seems to market could collapse through lack of interest.
The EW count is an ABC corrective wave, with the C wave having a full extended five waves in its count. Five waves requires a retrace – it represents a full count.
There are ending diagonals in WIT Oil, emini futures, the SP500, and USDCAD. Ending diagonals are ending patterns that forecast a dramatic turn and imminent trend change.
In terms of time, the  corrective rally has now retraced 75% of the previous 12 week drop to the Dec. 25 low. A 75% time expectation of the wave down would suggest about 9 weeks for the rally duration. Nine weeks exactly takes us to Wednesday, Feb. 27. I have my doubts, looking at the wave counts of all the asset classes, that we'll be able to stay aloft until then.
Elliott Wave Basics
Here is a page dedicated to a relatively basic description of the Elliott Wave Principle. You'll also find a link to the book by Bob Prechter and A. J. Frost.
____________________________
Registration for Commenting
Want to comment? You need to be logged in to comment. You can register here.
If you register, it protects your information. It also allows you to comment without filling in your information each time. Once you're registered, simply go to the home page and click on the login link top right in order to log yourself in. Usually, you'll be logged in for several days before needing to be logged in again.
______________________________
Problem receiving blog comment emails? Try whitelisting the address. More info.
______________________________
US Market Snapshot (based on end-of-week wave structure)
Here's the latest daily chart of ES (emini futures)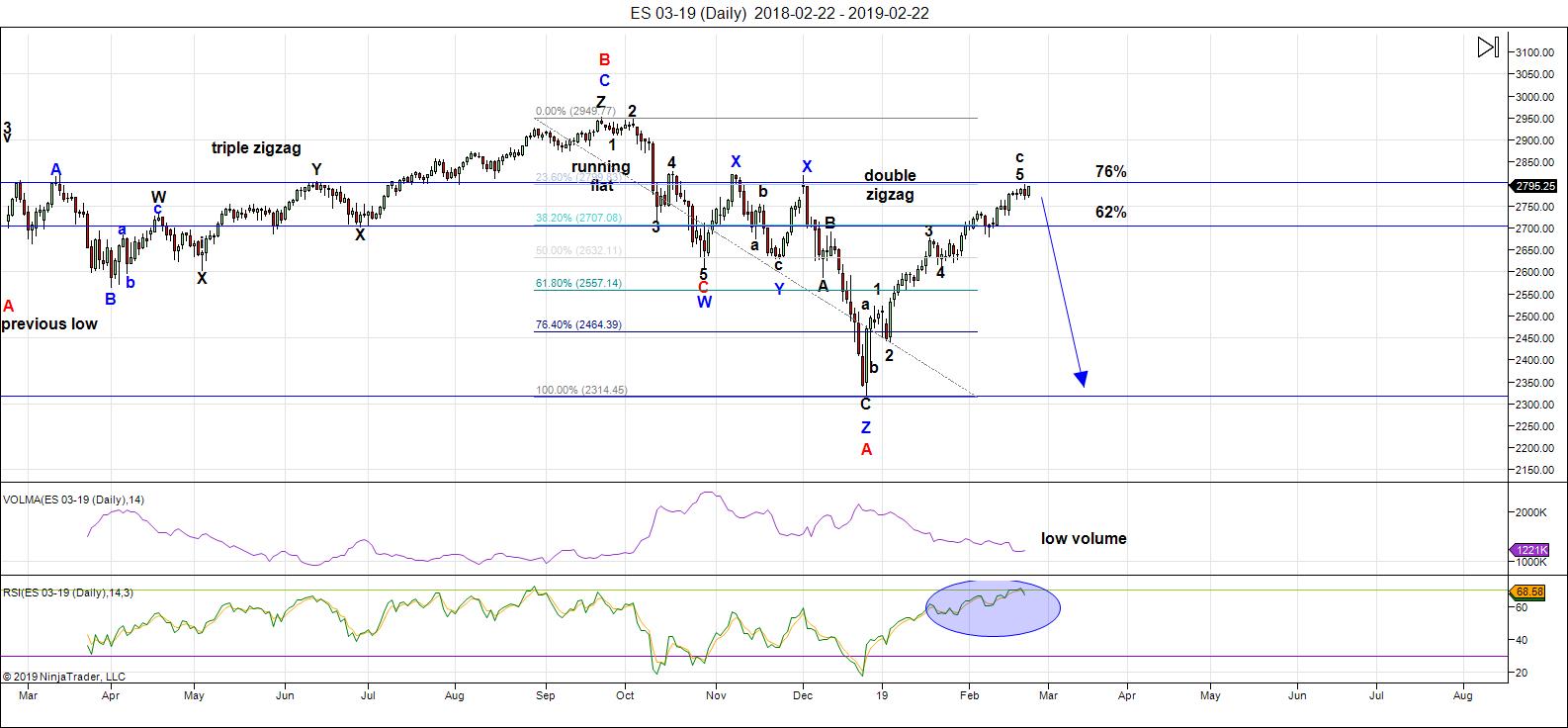 Above is the daily chart of ES (click to enlarge, as with any of my charts).
We have a B wave that's now risen to about the 76% level of the of the height of the previous set of waves down from the all-time high. The "greed factor" is at an extreme. It's time to look for a turn down in a continuation of the fourth wave.
For the past two weeks. we'll been moving sideways to slightly up, and we finish up final ending patterns. The wait has been more than a little frustrating. However, the key to being successful in markets is the waiting.
The top of this corrective wave up from Dec. 26 appears to have traced out an ending diagonal. The SP500 also has a very small diagonal, an ending expanding diagonal, right at the top.
In any event, the next major move is to the downside. Ending diagonals are ending patterns. They warn of an imminent trend change.
The turn at the end of this pattern is dramatic. The first wave in the opposite direction targets the previous fourth wave. In other words, it retraces the entire ending diagonal and then some.
There are other asset classes (currencies, oil, silver, and gold) that also suggest a turn is imminent.
Summary: My preference is for a dramatic drop in a C wave to a new low that should begin this week. The culmination of this drop should mark the bottom of large fourth wave in progress since January 29, 2018 - over a full year of Hell. It may be a dramatic drop that lasts multiple months, and will target the previous fourth wave area somewhere under 2100.
Once we've completed the fourth wave down, we'll have a long climb to a final new high in a fifth wave.
___________________________
Trader's Gold Subscribers get a comprehensive view of the market, including hourly (and even smaller timeframes, when appropriate) on a daily basis. They also receive updates through the comments area. I provide only the daily timeframe for the free blog, as a "snapshot" of where the market currently trades and the next move on a weekly basis.
______________________________________
Sign up for: The Chart Show
Next Date: 

Wednesday, March 6 at 5:00 pm EST (US market time)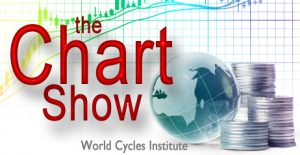 The Chart Show is a one hour webinar in which Peter Temple provides the Elliott Wave analysis in real time for the US market, gold, silver, oil, major USD currency pairs, and more. You won't find a more accurate or comprehensive market prediction anywhere for this price.
Get caught up on the market from an Elliott Wave perspective. There'll be a Q&A session during and at the end of the webinar and the possibility (depending on time) of taking requests.
"I think you are the only Elliot Wave technician on the planet who knows what he's doing."
m.d. (professional trader)
All registrants will receive the video playback of the webinar, so even if you miss it, you'll be sent the full video replay within about an hour of its conclusion.