Video on My Estimate for the Market Top: "Timing the Top"
Velocity of Money chart mentioned in the video
| | |
| --- | --- |
| | Make sure you zoom the video to full size with frame expander (arrows) in the bottom right hand corner and also set the quality to as high as your web connection allows. This is an HD quality video so the best viewing is at that level. |
_______________________________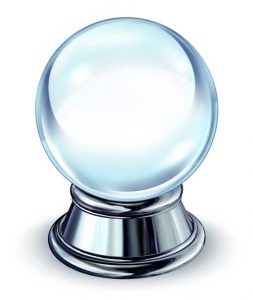 On January 2, of this year, I posted a list of predictions for the coming year and beyond. It seems like a good time (end of the first quarter) to see how we're doing. I've updated some of them in italics.
Finance and Markets
Stock prices will drop more than 30 percent in 2017. There will be much more to come in 2018, or course. I'm expecting the bottom in 2021/2. We should eventually drop 90%. My prediction for a top has shifted to the fall (Sept/Oct) due to my analysis of the market. I don't know if we'll hit a 30% drop this year, but if not, it should be in the first part of 2018.
Real estate values will drop at least 25 percent in 2017. We should see the top of the latest bubble early in the first quarter of the year. I expect real estate to drop to about 20% of its value at the height. This has already happened in Vancouver. I should have been more specific as to market when I made this prediction. This will more likely slide into the 2018 year for a drop of this magnitude universally.
States, provinces, cities, and countries will default on bonds. We've already seen the start. There's much more to come this year. Puerto Rico has already defaulted. Venezuela is close. Who's next? In the US, we're seeing states and cities of the verge of bond defaults (and pension fund defaults).
International bank runs will begin. Italy is on the verge of one, with Monte Paschi in dire straits. France may very well run into a financial road block before the year is out. I'm waiting for the first shoe to drop. We're getting close …
At least one major European country will default. Who's first-Italy? It's a bit of a horse race. The euro will also come to an end in the next couple of years, with additional European countries reverting back to their own currencies. Spain, Italy, Portugal, and Greece are the obvious contenders.
The Federal Reserve will be abolished or nationalized. This projection may not come to fruition this year, but the process will begin and eventually it will be dissolved one way or another. In Canada, we have an active law suit one step away from the Supreme Court, that if successful, will force the national government to return to using our own public central bank (The Bank of Canada) to create our money, as we did before 1974. The calls for an audit of the Fed are growing louder. There's a bill set to go before Congress. In Canada this month, a previous Minister of Defence has written an open letter to the current Minister of Finance confronting him with the issue.
Deflation will start its spiral. Where I live, in Calgary, Alberta, where we've been hit so hard by the drop in oil, we're already seeing signs of deflation. You don't have to be very sensitive to this phenomenon to notice the extraordinary mark-downs in products and services in countries all over the world. There have been stories about the price of food getting much less expensive. Commodities continue to crash. However, consumers have not yet put the dots together. When the US dollar hits bottom (Sept/Oct?) will should see another rise in delation.
Governments will restrict trade. We're starting to see free trade agreements falter. There will be no new ones signed and, in fact, we're likely to see the end of NAFTA. Also look for tariffs to be put in place by the Trump administration, the start of an all-out trade war. This is in the implementation stage.
Numerous new buildings will remain unfinished in the midst of construction. These cycles tops always see a plethora of buildings being erected. In fact, you can predict a top when you see buildings reach new heights, as we've see in places like Dubai. Commercial real estate is going to be hit particularly hard this year (look out Trump International!). There are stories coming out about plans for the tallest building in the world in New York—a sure sign of a market top.
Politics
More populist leaders will come into power. European countries will continue the trend. I expect to see Angel Merkel say good-by to public life this year. France is the next logical entry into the populist leader category—the election is scheduled for April 23.
The President's and Prime Minister's (Canada) popularity will drop substantially. Both will be heavily side-lined by the devastating drop in the stock markets of both countries. We're seeing this happen gradually in Canada. This weekend, it's reported that Trump's popularity is at record low levels. I expect the drop to continue.
US will devolve into a civil war (likely not 'til 2018). The Soros camp is hard at work in the aftermath of the election stirring up trouble. Hillary Clinton's astrological chart shows an inclination for revenge, which won't be much of a surprise for most of us.
Some US states will develop legislation to secede. Some states will likely divide into smaller states over the coming few years. Campaigns and legislation are cropping up in California, Texas, North Carolina, and Oklahoma (and I'm sure there are more out there that I don't know about)
The United Nations will start to become defunded (eventually will cease to exist). President-elect Donald Trump is none too happy with the performance of the UN. Neither is Rodrigo Duterte of the Philippines. And then there's Bibi Netanyahu … Look for more leaders to start to question its existence this year.  Note that they were also the instigators of the Climate Change scam. We may see a major reversal on that front this year, as well.
Some international travel will be restricted. I expect to see a lot more danger areas spring up around the world. This turn down of this major cycle puts an end to international wars, but internal civil wars will continue to crop up, making travel much more difficult. Airlines will also start to default this year and prices for air travel will begin to rise. We can see this already in the travel bans put in place in the US. I would expect other countries to follow to a lesser degree.
More and more corruption will be uncovered. I know that's difficult to imagine; however, this cycle is more about the uncovering and prosecuting of corruption rather than the instigating of it. We're going to see some wall-streeters heading for a fight with the government finally. I don't think I even need to comment on this one …
Social Trends
Homelessness will increase. That goes without saying, but it will become an overwhelming problem over the next couple of years.
The shift to alternative news sources will pick up steam (more newspaper bankruptcies). Fake news is the latest salvo in that regard. Now we have Donald Trump completely side-stepping mainstream media with his tweets. The major news networks in the US now have more minutes of advertising in their half hour nightly new programs than they have news time. Television news has become info-tainment and there is very little, if any, investigative reporting any more. We'll start to see viewers turn away from these sources and get more of their news from alternative sources online. Look for at least one major news outlet to go bankrupt.
Marijuana will continue to be legalized. Canada should see legalization in 2017. More states in the US will go legal. We've known this for years. Governments need the money. Canada announced this month that the legislation will be national, but they've moved the start date for full legalization back to spring, 2018.
Major violence will increase in the US and murders will rise. Unfortunately, 2016 was the tip of the iceberg. We've seen the numbers in Chicago. My feeling is that the numbers will continues to spiral up nationally.
Horror films will rule the box office. Dark entertainment will start to pop up and make money across multiple genre.
Major sports teams till fold. The incongruity is that major sports facilities continue to be built. We'll see some of the newer ones remain empty.
The suicide rate will increase. We've seen our suicide rate in Calgary increase by 30% over the past year. Twenty percent of the office space in our downtown core is now empty. Most of the affected are younger—people who have never learned to fail. This, to me, is perhaps the most difficult aspect of the coming downturn.
It's going to be quite a year. You think it's bad now … just wait …
________________________
Here's the latest daily chart of ES (emini futures)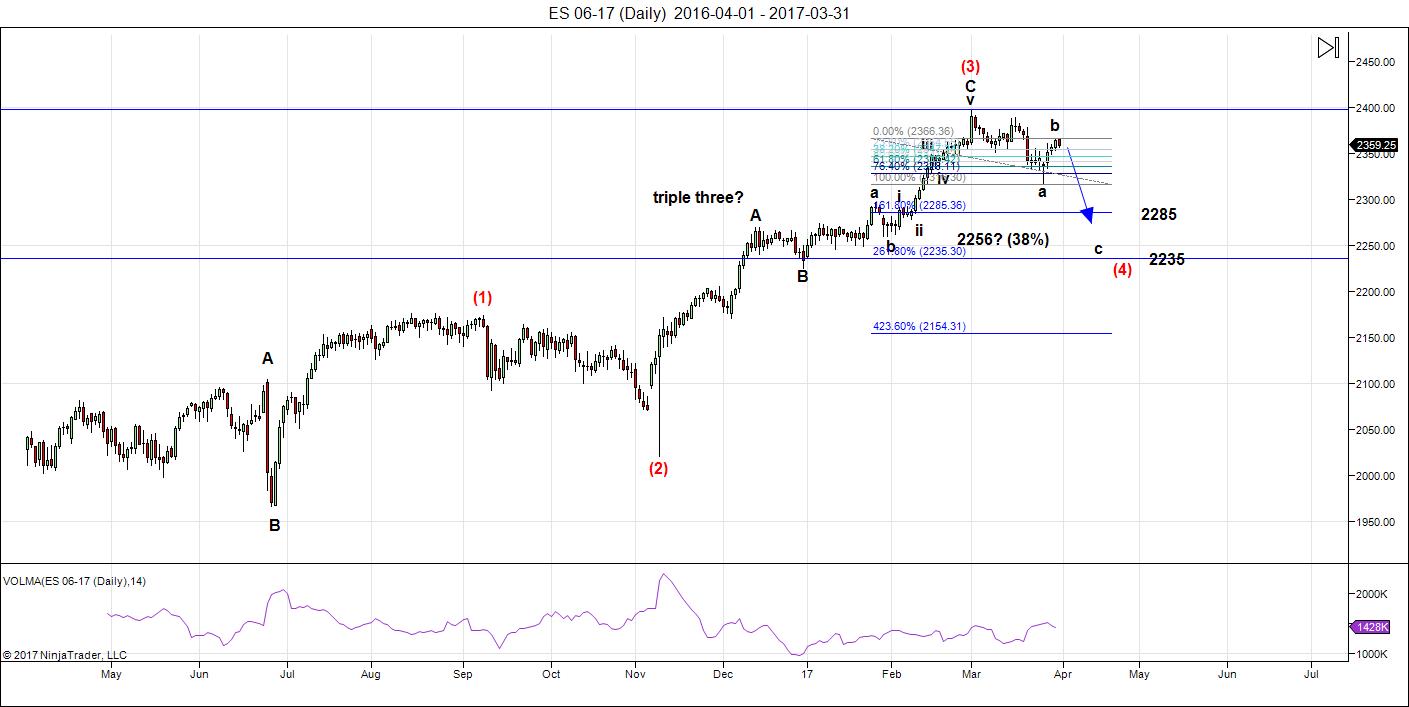 Above is the daily chart of ES (click to enlarge). The larger wave 4 has been confirmed. In fact, if you were to look around all the major indices (AEX, DAX, TSX …) you'll find them in a similar position, having completed the first part of a fourth wave. As I have said over and over, the coming crash is a world-wide phenomenon and all assets are moving towards a final top, which they will reach together.
The final "show" (the breathtaking drop) I'm projecting later this year will be one for the record-books. There truly will be no place to hide when this worldwide market tops.
In terms of the chart above, we've completed the A wave down (a flat) and the B wave up to the 62% retrace level from the very top. On Friday, as I'd projected, we turned down in the C wave of the 4th wave. The C wave may end up being a combination itself, the highest probability being a zigzag, but there's an option of a much more complicated wave.
I'm expecting the 4th wave overall to be sharp and deep, based on the rule of alternation, which states that if the second wave (going back to October, 2016) is shallow, the fourth wave will be sharp and deep, and vice versa. The second wave was indeed shallow, moving mostly sideways, over an extended period of time.
The third wave took about 2.5 months to complete, so we need a longer 4th wave, with a deeper trench in response. The A wave took about three weeks from top to bottom, so I would expect a similar timeframe for the C wave, which will likely be 1.618 X the length of the A wave, bringing my most likely target to 2235.
If the C wave ends up the same length as the A wave, it will only come down to 2285. Note that the 38% retracement level, which is a level a fourth wave typically reaches, is at 2256.
The larger pattern we're in is a set of corrective waves. The third wave was a triple three, (these are not motive waves). That means that there are no hard rules for the retracement of this fourth wave. It makes this market much more difficult to analyze, but so far, we seem to be going well.
Summary: We're at the top of the B wave of an ABC 4th wave correction. The C wave down will most likely be 1.618 times the length of the A wave down. That provides a preliminary target of 2235.
After completing the larger fourth wave, we'll have one more wave to go, which could be an ending diagonal as a fifth wave. The long awaited bear market is getting closer.
Here's the latest HOURLY chart of ES (emini futures):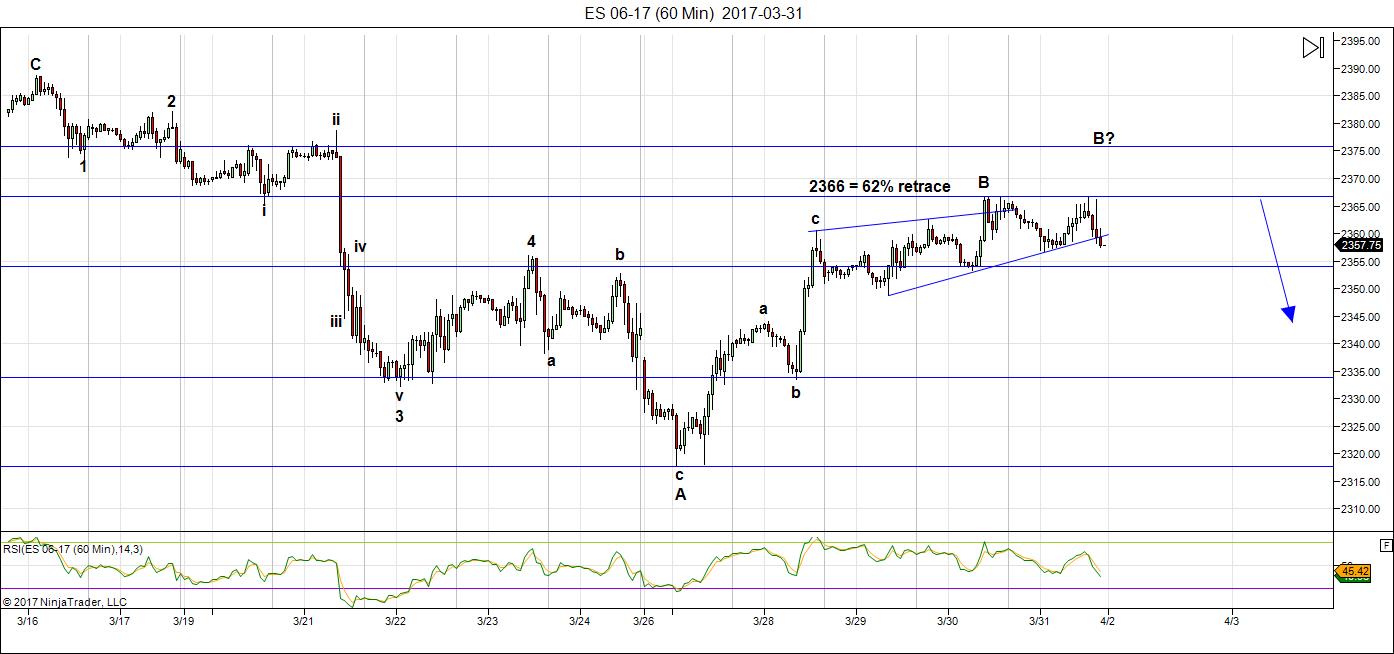 Above is the 60 minute chart of ES (click to enlarge).
This past week, the market finished the A wave down (a large flat) and then rose again in a very corrective-looking wave to almost exactly the 62% level (missed it by one point).
CAUTION: We look to have turned (there's still a reasonable chance we could still rise another 9 points of so, but with the ending diagonal at the to of the B wave, that's weights the probability to the downside).
On Friday, at the end of the day, both the SPX and ES indices broached the rising trendline (shown above). That should be a good first step in confirming the continuation of the 4th wave down.
MY EW Analysis
This weekend, someone made the comment that there was no reason for the ES index to stop rising from here. I commented that my analysis indicates just the opposite. I've decided to open up my Elliott wave decision-making process so you can see what I look at in making a decision as to market direction at potential, important inflection points.
So, let's look at the things I take into account for, and against, making a decision as to whether this market is going up or down:
Case for a Turn Down
On Friday, ES did a double top at 2367
The B wave has traced out at the top what looks like an ending diagonal (they mark the end of a wave)
The B wave up is clearly corrective (it's an abc configuration, with no apparent second wave—a wave that retraces 62% towards the double bottom at ~2318)
The B wave has stopped at the 62% level (2366/7) from the top of the third wave. This is a typical B wave turn point
The smaller C subwave of the B wave up is exactly 1.618 X the A subwave at 2366, which is a typical and maximum length for a C wave
The NQ/NDX is arguably at a top of the third wave (although, as I mention in the "contra-case," the top does not necessarily look complete
The third wave is ES appears to be complete (the count is complete and in ES, the length of the third wave is slightly more than 1.618 X the length of the first wave, a typical third wave to first wave ratio—The third wave of SPX is exactly 1.618 X the first wave)
Most major indices (including international ones) appear to have traced out an A wave down in a variety of configurations. In several, a C wave looks to be required to finish the correction, so I would expect ES to be consistent, as markets have been moving more or less in parallel for quite some time
The fourth wave of ES looks far too large now to be a correction of the fifth wave of the larger third wave. Therefore, the probability is that it's the larger fourth wave. If this is so, it has not retraced deeply enough to satisfy the fourth wave requirement
Optimism is at record levels at the moment, which suggests that the direction will be down to alleviate this bullish imbalance.
Case for a Continuation Up
NQ/NDX may need one more small wave up to top properly.
There is an alternate measurement of the C subwave of the B wave in ES that targets the 2376 area for the B wave top
It can be argued that the B wave is not long enough in time for a proper correction of the larger A wave down (the expanded flat from the all time high)
It can be argued that the B wave up needs a larger correction within it before it can be considered an adequate correction, and this may draw it up to the 2376 area already mentioned
Although quite large for a correction of the fifth wave of the larger 3rd wave up, that isn't enough of a reason for this B wave to continue up to a new high from here. However, it would need a larger correction downward in order to make that idea feasible at this point
The top of the larger third wave (at the all time high) is a "spiked high" and they have a habit of being tested. Also the final wave up of the third wave appears to be in 3 waves, which suggests it may not be finished
My Conclusion
My analysis is weighting heavily to a turn down here, so …
I'm looking for a continuation down on Sunday (past the previous fourth at ~2349 to help confirm the downturn). Failure to breach this level would suggest that ES will return to a new high and may top out in the 2367 area. However, the wave up is still corrective and the eventual direction should be down.
_____________________________
Sign up for:
 The Chart Show
Thursday, April 6 at 2:00 pm EST (US market time)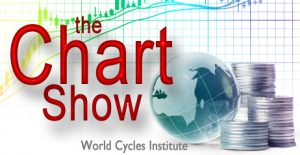 The Chart Show is a one hour webinar in which Peter Temple provides the Elliott Wave analysis in real time for the US market, gold, silver, oil, major USD currency pairs, and more. You won't find a more accurate or comprehensive market prediction anywhere for this price.
Get caught up on the market from an Elliott Wave perspective. You'll also get Andy Pancholi turn dates for the balance of the current month. There'll be a Q&A session during and at the end of the webinar and the possibility (depending on time) of taking requests.
All registrants will receive the video playback of the webinar, so even if you miss it, you'll be sent the full video replay within about an hour of its conclusion. For more information and to sign up, click here.