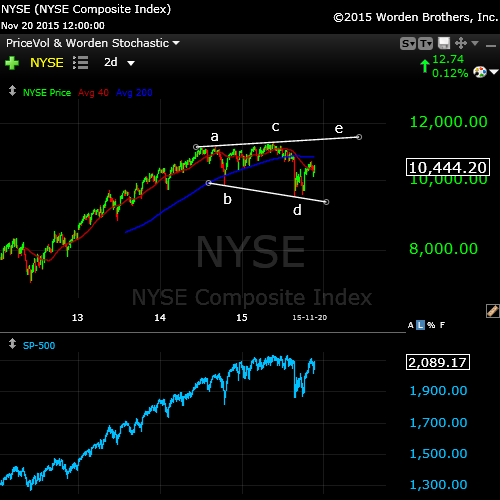 This is the broadening top I think you're alluding to. So, we have a failing e wave. This latest formation is a corrective ABC wave and I've said many times we came down in a first wave to Aug. 24. The forecast seems rather obvious to me.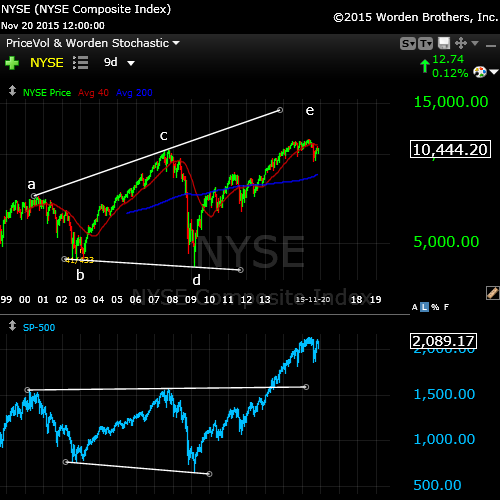 This is the larger broadening top I was alluding to, which might also be called an ending expanding diagonal in EW terms. It's interesting to me to note the difference in the NYSE as opposed to the SPX. It speaks to the breadth. The buying is concentrated in the big cap stocks.
Here's a real broadening top (above) from a daily chart of the DOW topping in the year 2000.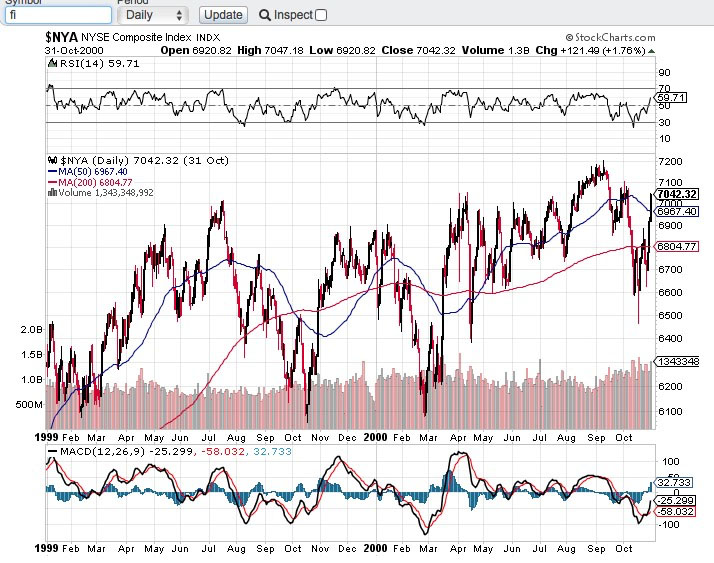 You can see some non-confirmation here in the NYSE but the NYSE ended up going to a new high after the DOW topped, so we had a different situation in the year 2000. This may be because the bubble then more more concentrated in tech stocks (the Nasdaq).