Good — Until It's Not
Hope on steroids, otherwise known as "Hopium" is the "placebo" of the 21st century. You're going to see it play out as never before with the final wave up in the US indices.
Hopium creates "false" euphoria, a sense of hope that's got little in fact to support it. The herd is on this drug "big time" right now. They've been influenced by the government telling them everything's ok. Pop culture and entertainment virtually rule the marketplace. There is very little "real" news anymore. The government of the day did the same thing just after the height of the Roman Empire—placated the populace with spectacular events in the amphitheatre. The same pattern happens over and over again throughout history.
Euphoria and a positive outlook is still being exhibited by the majority, but it's rapidly declining. There's a sense now of the 11th hour of a party, but the truth is, the let-down at the end is going to be a rough ride—a really rough ride!
As I've written many times before, we're at the top of a 500 year climate cycle, which is also the top of a financial cycle: The two cycles coincide. Even Donald Trump tweeted about it.

The United States is getting beaten up badly and soon, the social mood will turn distinctly negative, even though central banks (including the Federal Reserve) and the government have tried their very best to keep everyone on "Hopium"—a "virtual opioid" that has artificially elevated everyone's hopes for a brighter future, in the belief that the economy is in far better shape than it actually is. In fact, the situation is very much worse than at any time during "the Great Recession" (2007-9).
When the climate turns colder (as it's gradually doing), social mood will dip to the downside, deflation will become stronger (the US dollar will turn up, or increase in value), and the stock market will begin its descent. This "turn" should happen very soon, as the Elliott Wave Principle tells us we're in the very last pattern before an historic crash that will leave our international financial system in shambles.
Historically, when the currency of a country has been devalued to the point of being worthless, when climate turning colder affects the food supply and health (pandemics thrive in cold climates), when population is declining (as it starting to do in many western countries), economies decline and deflation takes over. A major financial collapse has happened at the top of each and every 172 and 516 year cycle since recorded history.
Events and Climate Change
We've had many traits play out of a major cycle top. The climate is turning colder, but it's always preceded by extreme weather. It tends to happen most often in the western hemisphere, below the 48t parallel, because that's the segment of the Earth that's closest to the Sun most of the time. The Sun (and the planets), contrary to popular belief are what causes the changes in our client. We humans are really far down on the list of influences.
Truth is starting to win out, as it always does at these cycle tops. You're seeing the intrigue and corruption come out in alternative news reports. It's been going on for decades, but it always surfaces as climate turns colder and our energy increases. You're going to see a lot more nefarious characters behind bars before it's all over.
Many of these events have been expected, even predicted. That's because the era we're living through is a repeat of the 16th century.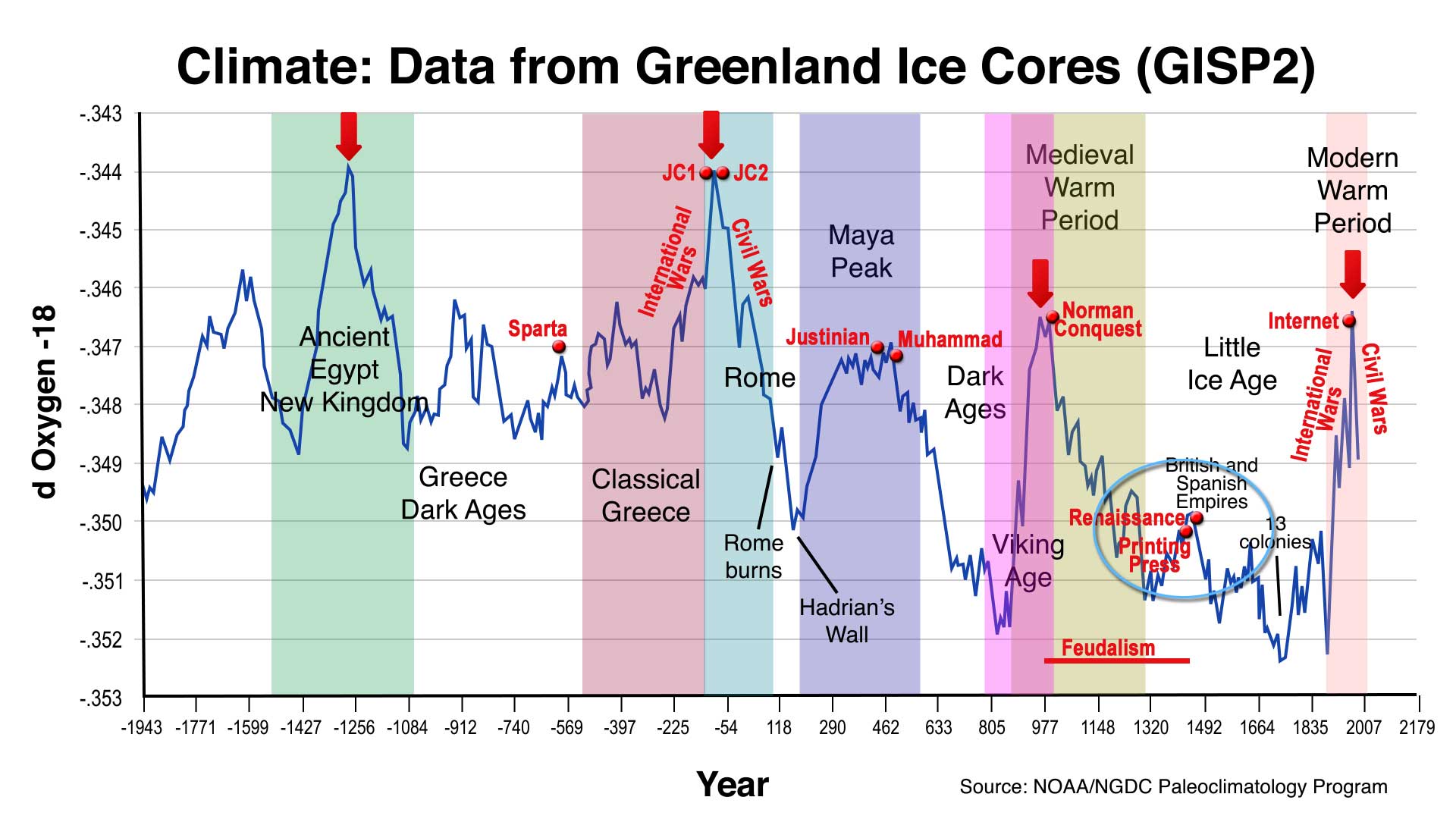 The data above comes from the National Oceanographic and Atmospheric Administration—from the Greenland Ice Core Research project ending in 1992. Ice cores are an extremely accurate method of determining temperature back through the centuries. This data is undisputed by the scientific community, but has been suppressed by the UN-associated, man-made warming advocates. It also reinforces the findings of Dr. Raymond Wheeler in his research over fifty years earlier of tree ring data, weather records, military records, locust plagues, historical chronicles, sunspot records, etc.
What the above chart shows is the temperature cycles over the past 4,000 years. Each time there's a temperature peak, a major civilization also peaks and then goes into contraction. This has happened over and over again throughout recorded history. The red arrows pointing down mark the 500 year cycle tops.
Certain world events take place at predictable points along this 1030 year cycle peak spectrum. "JC1" refers to Julius Caesar, "JC2" to Jesus Christ and the start of Christianity. Note that the Islamic religion also began at a climate peak, around A.D. 600 (Muhammad).
_______________________
Harmonics: Discrepancies in 500 Year Cycle Tops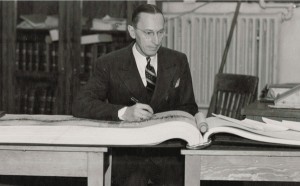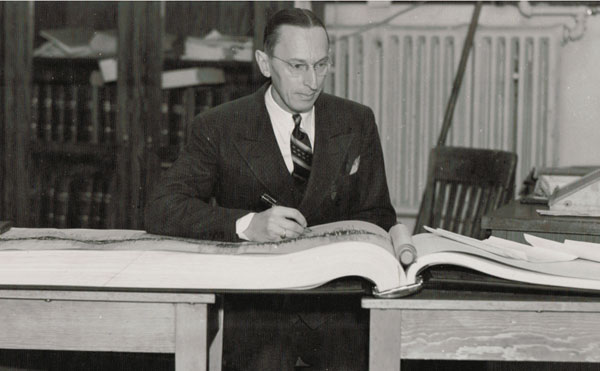 Dr. Raymond H. Wheeler, who spent much of his life researching cycles and events from 600 BC through to 1950, identified the top of a major 516 year cycle at sometime shortly after the year 2000. Stephen Puetz, a mathematician, statistician, and financial expert, living in Hawaii did extensive statistical analysis on cycles data that he acquired over a number of years, dating back to pre-historic times. He pegs the previous 500 cycle at 1663, while Wheeler may have selected 1492 as the date (one 172 harmonic cycle earlier).
It doesn't matter in respect to the story I'll relate here, as each 172 year cycle marks a financial collapse.
In 1491,  the Italian city of Florence was at the height of its power. It was ruled by the Medici family, and the government headed up by their young leader, Lorenzo il Magnifico. Money flowed into its coffers at such a rate that three days before the Feast of St. John, the commune announced that citizens would be allowed to pay their public obligations at only a fraction of the usual rate.
On the fifth of April, in the year 1492, the sky suddenly turn black above the city. A brilliant bolt of lightning streaked down from the heavens and struck Brunelleschi's soaring duomo with a mighty crash. A sinister friar named Girolamo Savanarola emerged from his cell at the convent of San Marco with this warning: "Tell Lorenzo to do penance for his sins for God will punish him." The friar prophesied the death of il Magnifico,  along with great suffering for the city of Florence.
Within months, both prophecies came true. After Lorenzo's death, the peace and prosperity of Florence collapsed. By 1530, the proud Republic of Florence had become a dark and wretched den of despotism, which called itself the Grand Duchy of Tuscany.
Such is the power of 172 and 516 year cycle tops.
_________________________
Elliott Wave Basics
There are two types of Elliott wave patterns:
Motive (or impulsive waves) which are "trend" waves.
Corrective waves, which are "counter trend" waves.
Motive waves contain five distinct waves that move the market forward in a trend. Counter trend waves are in 3 waves and simply correct the trend.
All these patterns move at what we call multiple degrees of trend (in other words, the market is fractal, meaning there are smaller series of waves that move in the same patterns within the larger patterns). The keys to analyzing Elliott waves is being able to recognize the patterns and the "degree" of trend (or countertrend) that you're working within.
Impulsive (motive) waves move in very distinct and reliable patterns of five waves. Subwaves of motive waves measure out to specific lengths (fibonacci ratios) very accurately. Motive waves are the easiest waves to trade. You find them in a trending market.
Waves 1, 3, and 5 of a motive wave pattern each contain 5 impulsive subwaves. Waves 2 and 4 are countertrend waves and move in 3 waves.
Countertrend waves move in 3 waves and always retrace to their start eventually. Counrtertrend (corrective waves) are typically in patterns — for example, a triangle, flat, or zigzag. Waves within those patterns can be difficult to predict, but the patterns themselves are very predictable.
Fibonacci ratios run all through the market. They determine the lengths of waves and provide entry and exit points. These measurements are really accurate in trending markets, but more difficult to identify in corrective markets (we've been in a corrective market in all the asset classes I cover since 2009).
To use Elliott wave analysis accurately, you must be able to recognize the difference between a trend wave (motive) and a countertrend wave (corrective). There's very much more to proper Elliott wave analysis, but this gives you the basics.
____________________________
Registration for Commenting
Want to comment? You need to be logged in to comment. You can register here.
If you register, it protects your information. It also allows you to comment without filling in your information each time. Once you're registered, simply go to the home page and click on the login link top right in order to log yourself in. Usually, you'll be logged in for several days before needing to be logged in again.
______________________________
Problem receiving blog comment emails? Try whitelisting the address. More info.
______________________________
Get an upper hand … JC 2
Get an upper hand in trading …

Seeing all the different currency pairs and the wave structures and hearing you explain why this has to do that on a nightly bases gives one a upper hand when trading. Elliott Wave applies to all stock and indices and can be applied to any candlestick chart.

If someone ask what you want for Christmas – Tell them a membership to Peter's "Traders Gold!"—JC
The Market This Week
Here's the latest daily chart of ES (emini futures)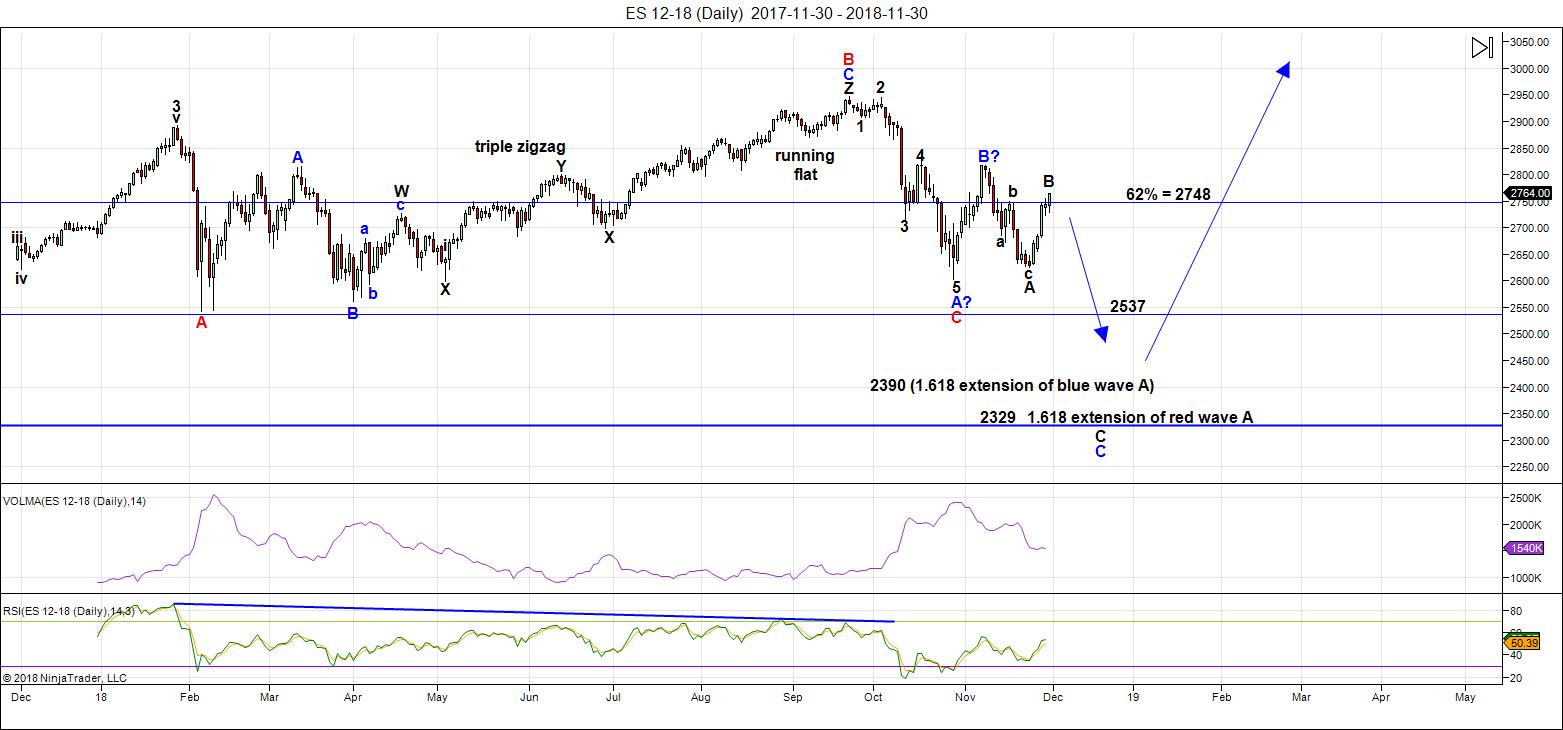 Above is the daily chart of ES (click to enlarge, as with any of my charts).
Last weekend, I called for a rally, asking if we're done with "dead cat bounces," like the ones we had during and leading up to the US Thanksgiving weekend. We ended up by the end of the week with a cat on a hot tin roof!
First is was an event — a dovish speech by Chairman of the Fed Powell. Next, it was another event (of sorts) — the promise of something to come from the G20 meeting that would change the world. Somebody's opened that bottle of Hopium again, but the short-term effect is about to wear off.
Events don't have a lasting effect on the market. But, they're sure fun to fade.
We ended up with a strong rally just about the 62% retrace level. In ES, the wave is corrective, but it could be considered only a A wave. What I mean by that is that it's not "obviously" three waves and and that's what I'd prefer to see. So, we may end up with a drop in a B wave and then another C wave rally up to our "developing" high.
My use of the word "developing" means that we could have a few more points to go to put in our high, but I would expect the upside now to be very limited. However, getting the turn in place may take as much as a couple of days more. I'd like to see a more traditional and obvious ABC structure up.
When you have a corrective rally to this height, in my experience you can expect a snap back of larger proportions. So, my longer-term projections are intact.
We're going to a new low below the February low (wave A of the fourth wave) at about 2535.
Combination waves can have up to three patterns within them. This pattern we're in is the second one (after the running flat). One  zigzag if often followed by another. But, we could also see either a triangle or ending diagonal form (although, I see these are much lower probability).
In fact, with the current wave structure, we could even see an expanded flat play out in the SP500/ES. That's because the waves to the downside ending last weekend, traced out an additional wave, which arguably make the last wave pattern down corrective. That would result in a large five wave pattern down to a new low. In other words, there are lots of options.
Summary: We're looking for a turn to the downside, but we may first get a B wave down and a C wave back up to finish off the structure. The waves up are corrective, but visually, my view is that they don't look corrective enough. Once a top is in place, expect a new low below the February low.
Once this c wave (down) has bottomed, expect a final fifth wave to a new high. That fifth wave up to a new high will be the end of the 500 year bull market.
___________________________
Trader's Gold Subscribers get a comprehensive view of the market, including hourly (and even smaller timeframes, when appropriate) on a daily basis. They also receive updates through the comments area. I provide only the daily timeframe for the free blog, as a "snapshot" of where the market currently trades and the next move on a weekly basis.
______________________________________
Sign up for: The Chart Show
Next Date: 

Wednesday, December 12 at 5:00 pm EST (US market time)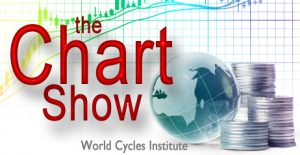 The Chart Show is a one hour webinar in which Peter Temple provides the Elliott Wave analysis in real time for the US market, gold, silver, oil, major USD currency pairs, and more. You won't find a more accurate or comprehensive market prediction anywhere for this price.
Get caught up on the market from an Elliott Wave perspective. You'll also get Andy Pancholi cycle turn dates for the SP500 for the balance of the current month. There'll be a Q&A session during and at the end of the webinar and the possibility (depending on time) of taking requests.
"I think you are the only Elliot Wave technician on the planet who knows what he's doing."
m.d. (professional trader)
All registrants will receive the video playback of the webinar, so even if you miss it, you'll be sent the full video replay within about an hour of its conclusion.