Here are a couple of charts as at October 24, 2015. Anyone who knows anything about Elliott wave will tell you they spell trouble: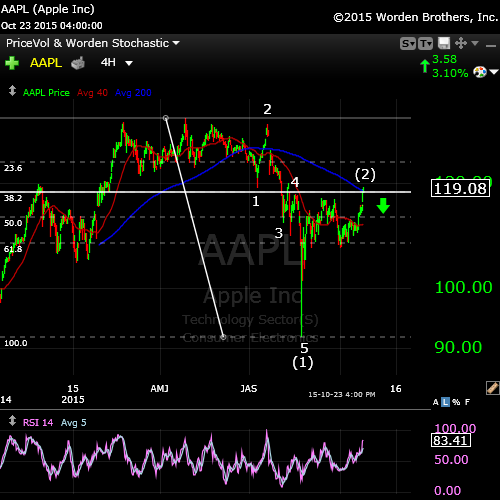 A lovely heavy-weight in the DOW. The first wave breaks down into perfectly measured waves. Down we go.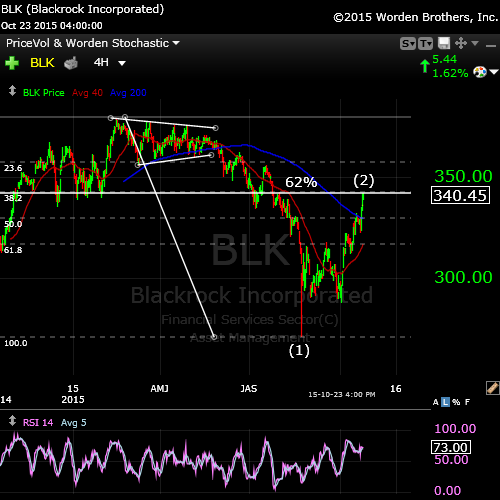 Fabulous text book short here, boy. A nice big SP500 stock. Get is while it's still big!