Here's a list of upcoming webinars;
Thursday Chart Show: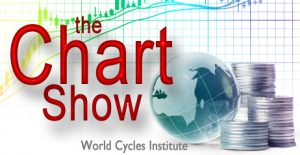 This is a one hour webinar with a market review and analysis based on the Elliott Wave Principle. There'll also be a session of questions and answers. This week we'll talk specifically about the upcoming turn and what to expect from both currency pairs and the US indices. I'll also look at oil, gold, and silver (and DAX).
You'll receive a video playback of the webinar within about an hour of the conclusion.
Charts I'll cover:

ES (emini futures)
SP500
DOW
Nasdaq Composite
EURUSD
AUDUSD

USDCAD
GBPUSD
USDJPY
Gold and Silver
US Oil
TLT (bonds)
DAX
I'll also take requests if time allows.
As a subscriber to any of the Chart Show sessions, you'll be sent a link to the recorded version of the program about one hour after the end of the show. You'll have access to the program playback for a month after the live date.
Just wanted to put a plug in here for Peter's chart show. I attended it yesterday and found it to be very helpful to me in identifying the potential tops and bottoms of a variety of asset classes, and which investment opportunities offered the greatest risk/reward. I made a couple new investments this morning in long only and inverse ETFs, and feel more confident in them than I otherwise would have. Thanks, Peter.
Oz
Yes, I'd like to attend the upcoming Chart Show (live) on December 1 at 2PM EST.
Once you've completed your payment, you'll be sent to the webinar registration page.
[Content protected for Basic members only] [Content protected for Traders Gold6, Traders Gold3, Traders Gold members only]
________________________________________
Introduction to Elliott Wave

 – Date and Time: TBA

A free one hour webinar that takes you through the basics of the Elliott Wave Principle. You'll learn:
the difference between motive and corrective waves
how fibonacci levels affect the movement of the market
how to project the end of a three wave sequence
the trade entry point with the least risk
Included is a brief look at the US indices and the short-term projection based upon the above principles.