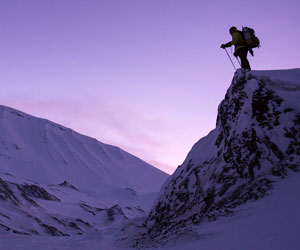 A Major High Dead Ahead
There's a lot of unpredictability built into the market overall at the moment. We're close to a major top, so you have to expect some volatility and a lot of uncertainty. It's a dangerous market.
While this weekend's prognosis across the various asset classes seems fairly obvious, it also signals the need for some caution. It's often better to get in a bit late once we see the move, and to keep stops relatively tight.
The current pattern in the US indices is a broadening top and from the book I cite below (Murphy), here's the quote that worth paying attention to: This is an unusually difficult pattern to trade and fortunately is relatively rare.
However, it will lead to a major high and a short that will last for weeks, if not months, and probably take us into the early fall. At the bottom of the pattern (somewhere under 2100 in the SP500), I would expect lots of fear and a final dose of QE, which will be enough to get us back up to a new high, but not much more.
It's all slowly playing out as predicted.
_______________________________
Broadening Tops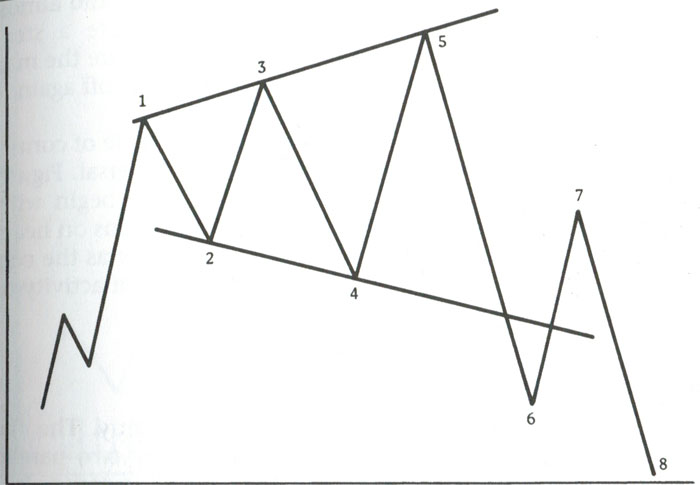 As mentioned last weekend, broadening tops are not Elliott Wave patterns, so require a bit of additional research to stay on top of them. They're extremely difficult to trade and we're seeing that in the current subwaves (not reasonable retrace of the B wave … so far).
In any event, here's a bit more information from one of my favourite resource books on trading …
From Technical Analysis of the Financial Markets — John J. Murphy: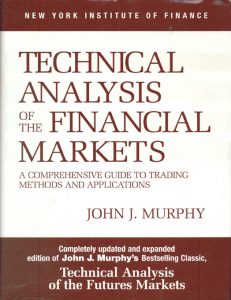 In other triangle patterns, volume tends to diminish as the price swings grow narrower. Just the opposite happens in the broadening formation. The volume tends to expand along with the wider price swings. This situation represents a market that is out of control and unusually emotional. Because this pattern also represents an unusual amount of public participation, it most often occurs at major market tops. The expanding pattern, therefore, is usually a bearish formation. It generally appears near the end of a major bull market.
__________________________________
NYSE Update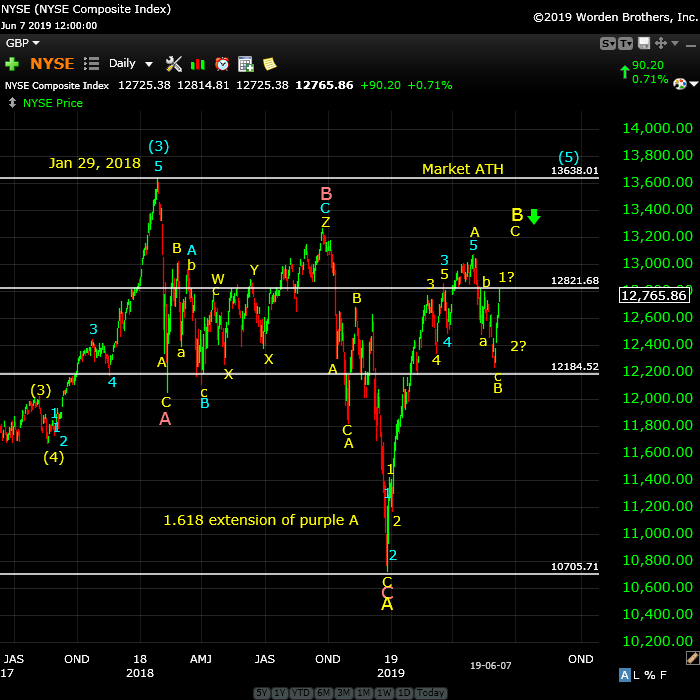 Above is the daily chart of the NYSE showing the large ABC fourth wave that we've been in since the top of blue circle 3 on January 29, 2018.
The most recent wave up from Dec. 26, 2019 is corrective but I've numbered it in five waves (they don't follow the impulsive wave rules, so they're corrective). I've re-labelled the first portion of this A wave up as a 1-2,1-2 pattern, resulting in a 3-4, 3-4 pattern at the top of the yellow A wave (slightly above 13,200).
This weekend, we have a triangle forming as a small B wave in a projected move up to a new high above 12,821.68. A top will result in a very deep wave down to a new low below 10,700.
Possible timing: I'm now expecting a high somewhere in June now (the market is moving quickly now), with perhaps our big drop beginning then and lasting through early September (my dates here are speculative).
As I often say,
"Trade what you see, not what you think."
___________________________
Elliott Wave Basics
Here is a page dedicated to a relatively basic description of the Elliott Wave Principle. You'll also find a link to the book by Bob Prechter and A. J. Frost.
____________________________
Registration for Commenting
Want to comment? You need to be logged in to comment. You can register here.
If you register, it protects your information. It also allows you to comment without filling in your information each time. Once you're registered, simply go to the home page and click on the login link top right in order to log yourself in. Usually, you'll be logged in for several days before needing to be logged in again.
______________________________
Problem receiving blog comment emails? Try whitelisting the address. More info.
______________________________
Tops in your field DZ 2
Tops in your field …

You are tops in your field.  Tried to follow Elliot Wave international for years.  They were always behind the market.  After discovering you, I perceive that you are an expert in reading the waves, which puts you way ahead of the rest of your peers. And you can read the Waves like you are reading tomorrow's financial section.  I pray you stay healthy.  —DZ
US Market Snapshot (based on end-of-week wave structure)
This chart is posted to provide a prediction of future market direction. DO NOT trade based upon the information presented here (certainly NOT from a daily chart).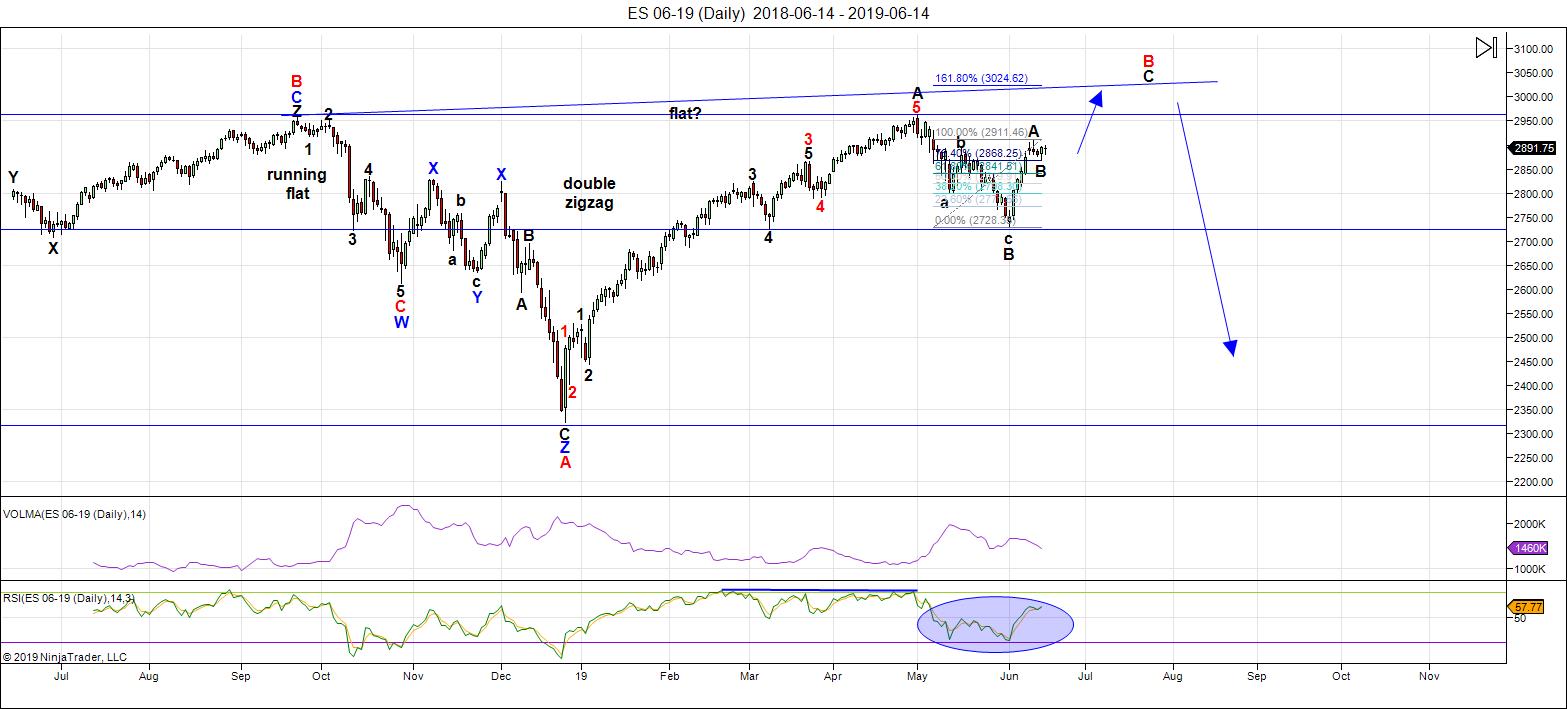 Above is the daily chart of ES (click to enlarge, as with any of my charts).
After last week's predicted turn up from the 38% retrace level, we've plateaued in a shallow retrace, which appears to be tracing out a contracting triangle. There's still a chance we could see a deeper retrace to the downside, but with currency pairs (and the US Dollar Index) very near inflection points, the likelihood now is that the triangle will act as the launching pad for the final C wave up to a new all-time high.
After we reach the final high, we'll see a turn to the downside with a major move to a new low under 2100.
It's impossible to successfully analyze this market without taking into account the movement of a number of related asset classes. The market has gradually been aligning across these asset classes and now virtually everything is moving more or less in "lock-step." When you trace out a major top, all major indices have to top at the same time. This 500 year topping process will include many international exchanges.
Summary: Expect this extreme rally to continue to a new high to complete this large, corrective "B wave" up from the Dec. 26 low. The pattern is a record-breaking broadening top.
Once we reach the high, I'm looking for a dramatic drop in a 4th wave to a new low. ES will eventually target the previous fourth wave area somewhere under 2100.
Once we've completed the fourth wave down, we'll have a long climb to a final new high in a fifth wave of this 500 year cycle top.
___________________________
Trader's Gold Subscribers get a comprehensive view of the market, including hourly (and even smaller timeframes, when appropriate) on a daily basis. They also receive updates through the comments area. I provide only the daily timeframe for the free blog, as a "snapshot" of where the market currently trades and the next move on a weekly basis.
______________________________________
Sign up for: The Chart Show
Next Date: CANCELLED for June 19

 (US market time)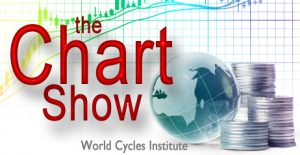 The Chart Show is a one hour webinar in which Peter Temple provides the Elliott Wave analysis in real time for the US market, gold, silver, oil, major USD currency pairs, and more. You won't find a more accurate or comprehensive market prediction anywhere for this price.
Get caught up on the market from an Elliott Wave perspective. There'll be a Q&A session during and at the end of the webinar and the possibility (depending on time) of taking requests.
"I think you are the only Elliot Wave technician on the planet who knows what he's doing."
m.d. (professional trader)
All registrants will receive the video playback of the webinar, so even if you miss it, you'll be sent the full video replay within about an hour of its conclusion.