This market makes me nervous. I'm personally taking a "wait and see" stance. It's a really good time to sit on your hands. I've tried to portray a sense of caution but want to make sure I'm being heard, particularly as the latest moves have injected a bit more doubt than earlier moves.
When I take a position, it's as a trader. I had someone tell me that it's better to be noncommittal with labelling, and to only show market direction. If I did that, I'd never know when I was wrong—in other words, where to get out. In trading, you always have to have a point when you're wrong and that's where you put your stop.
So, at this point, the market hasn't done anything "wrong" in terms of this count, but it's not helping much right now to confirm it.
So let's look at the elements of this market that make me nervous. You can look back at yesterday's chart to see where the charts tell me we are here.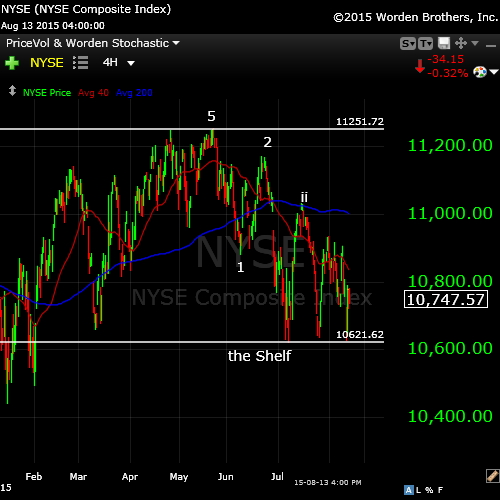 Above is the NYSE. What makes me nervous here is that we're having a problem breaking "the shelf." So we've actually had a wave come down in a definitive 3 waves. We have to break this shelf before I start to feel good again about the market direction. On the other hand, if we head up from here past the previous spike at 10,906, I would be out.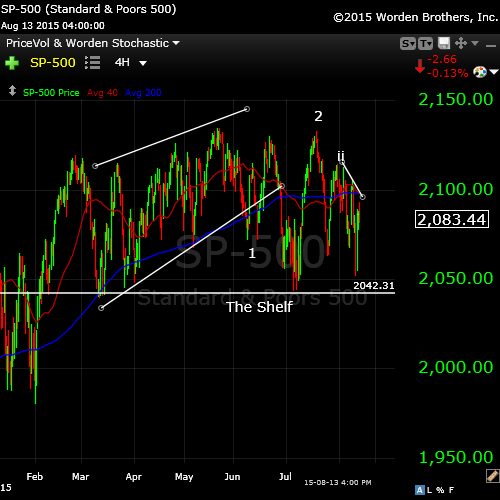 Above is the SP500. This is the index that makes me the most nervous. It also hasn't broken "the shelf." This is a major support level and so we may simply be bouncing while we work through all the stops, but until we break the support shelf, I'm nervous.
From a big picture perspective, there is still a concern that the SP500 could go to another brief high because the ending diagonal is not clear with this index (that would require a 3 wave move). All the others, particularly the NYSE, have a clear ending diagonal count. So, the shelf is the key confirmation level for me.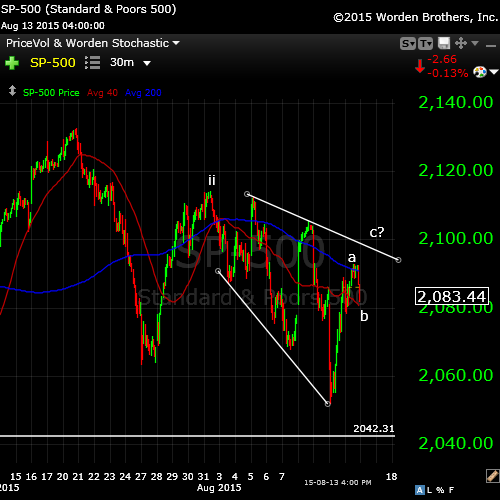 Zooming into the SP500, you can see the channel of three wave moves. I'm expecting a c wave up today but the question is, where does it stop … at the channel top, or does it go to about $2114 to complete a double second wave top (at ii)? If it goes any higher, I would be out.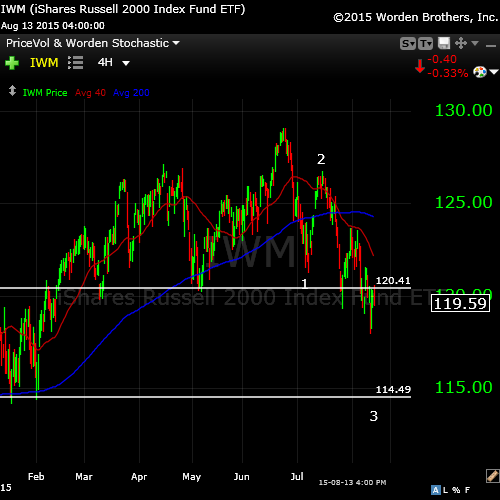 Now, here is the Russell 2000—small cap stocks. It's more clearly in a third wave and this supports the current count. This has a similar look  to the DOW.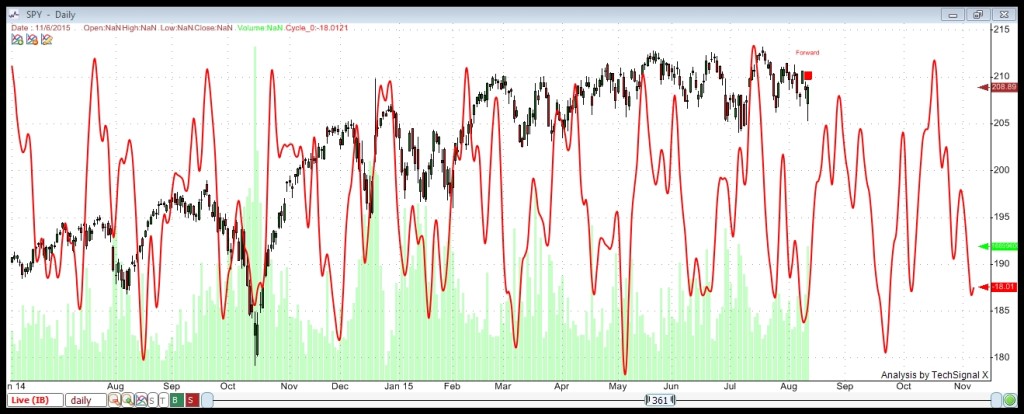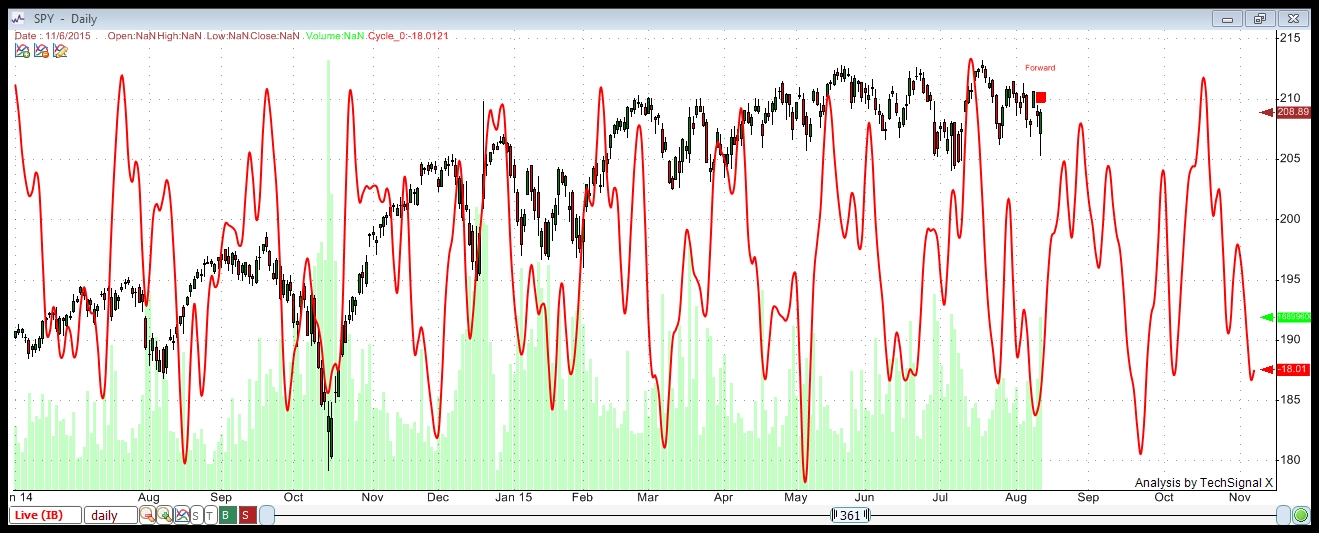 Finally, I'm concerned that we're leaving our window of negative cycles. We have a non-confirmation with these shorter term cycles. This set of cycles has always been rather weak and we're starting to get into a timeframe that's beginning to be supportive of the market.
Summary
The point is that the market hasn't done anything to upset my current count, but if it's going to do it, now would be the time. Once we drop below the shelf, it would be hard to argue anything but the completion of 5 waves down.
Be careful out there!