We've now completed the first wave down in all the US indices. I'll post two of them here today. The short story is that we have to retrace 62% (the horizontal line at about 2110) before reversing down into a third wave.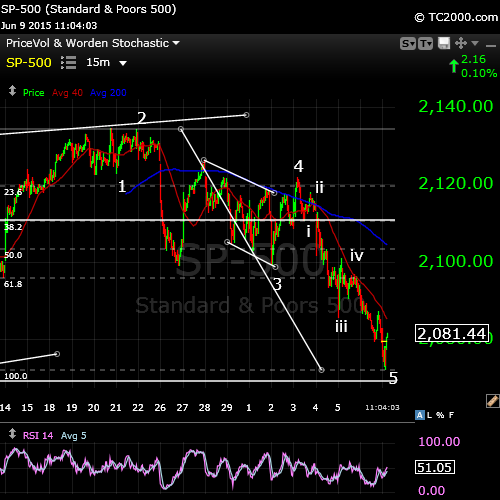 The third wave of the SP (above) completed an ending diagonal, which made it a little difficult to decipher on the way down.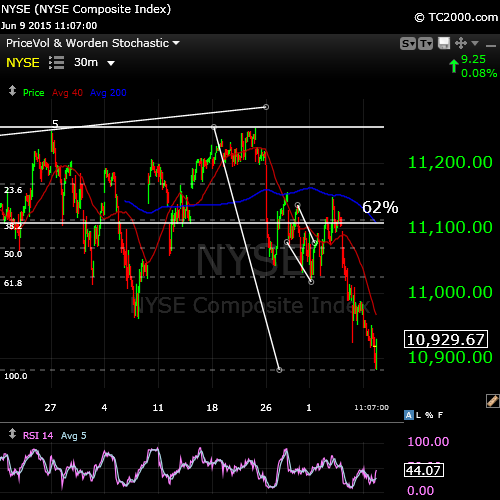 The NYSE above sports the same count. I've drawn the target retrace line at 62%. Wave down, when it comes (give it a couple of days) should be at least 1.6 times the full length of wave 1. On the SP500, the end of the third wave down should come in at least $2010.00
Addition for June 12 based on a comment below.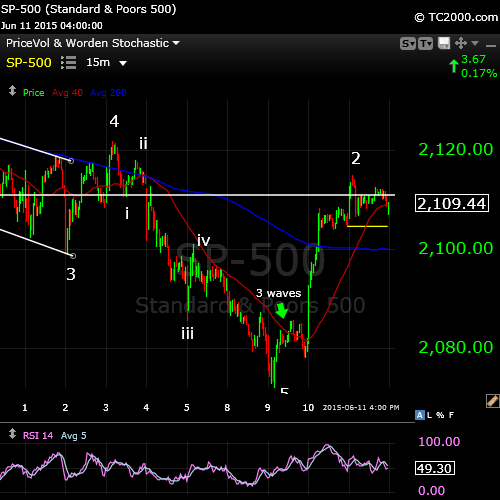 The wave up starting on June 10 is a corrective wave, based upon the first wave of the sequence being a "3," which I've marked on the chart. In Elliott wave, each of the waves in an impulsive sequence must be "5's." Therefore, I have labelled this latest wave number 2. It has retraced 62% (the horizontal line). Based on my count, I'm expected us to head down in wave 3.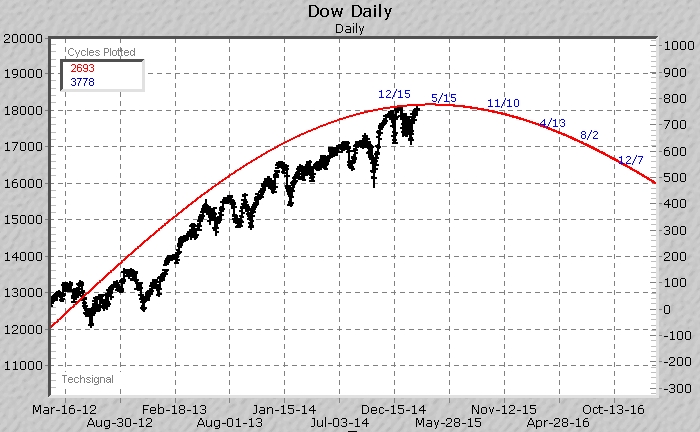 Above is the long-term DOW cycles analysis using Edward Dewey's original algorithms, posted in early 2012. It predicted the top of the DOW around May 15, 2012.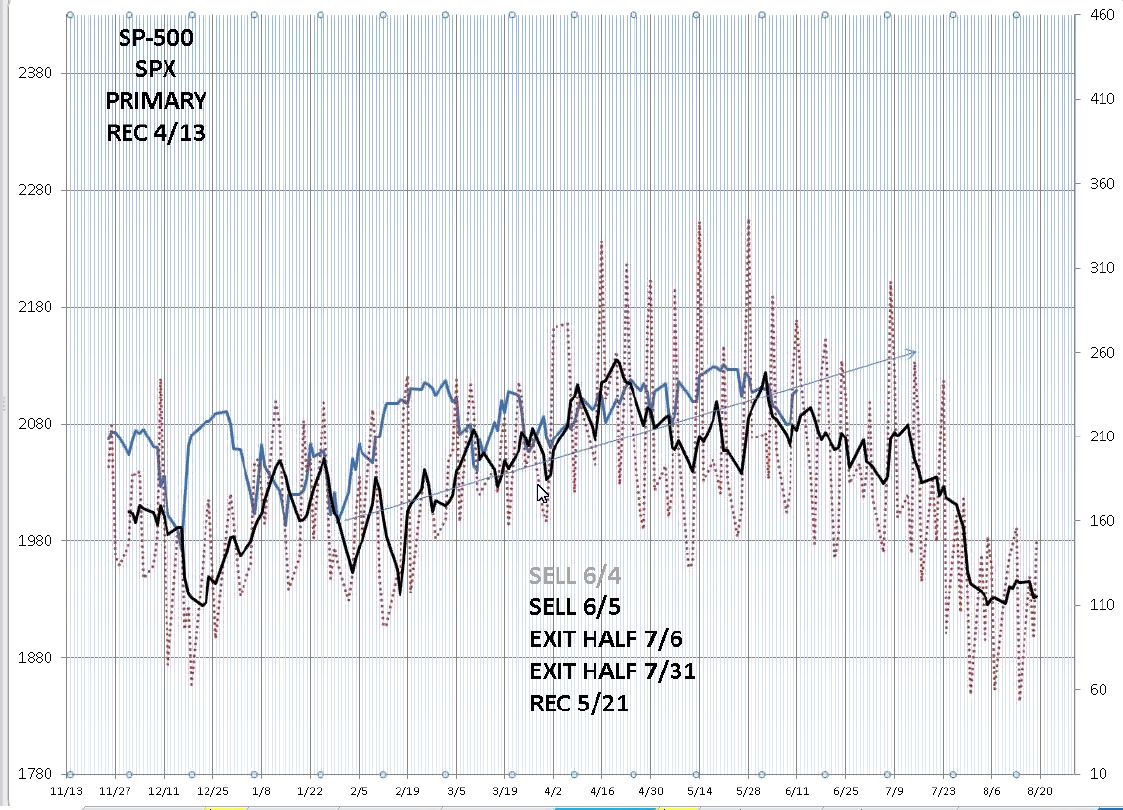 Since I've mentioned it in the comment below, above is the planetary prediction of the movement of the SP500. We're expecting the SP500 to head down into early August before a major bounce.