Yesterday, Elliottwave International completely flipped their count and determined that everything is going to new highs and that we're in a fifth wave up. They didn't really have much of an explanation that I could hang onto as a good reason for doing this.
They also said the indices have gone too far to be in a countertrend. Well, that's just whacky. Not true at all. They can retrace up to 99% of the distance to the top and still be a second wave. I honestly don't know what those folks are smoking sometimes …
I was out last night and didn't get back until very late and then went through charts several times to figure out that was going on. So, let me throw up a few charts and explain why we're still in a countertrend move and why I'm not changing my count until I see something that tells me I'm absolutely wrong (and I'm OK with that … it's just that I don't see it yet …)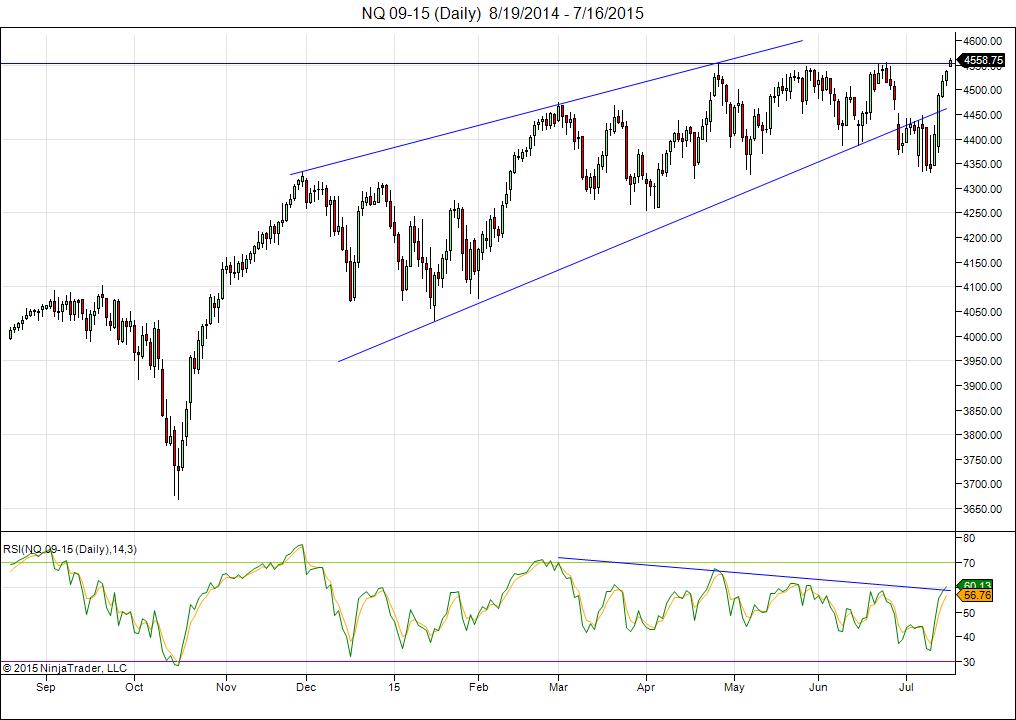 Last night the Nasdaq futures (NQ) went to a new high—to be expected. This is my first chart above. That makes it a double top. This morning, in the main index, it appears that we're on our way to a double top … bit by bit … BTW, look at the RSI. It tells me that if we're going up, we're sure not going far …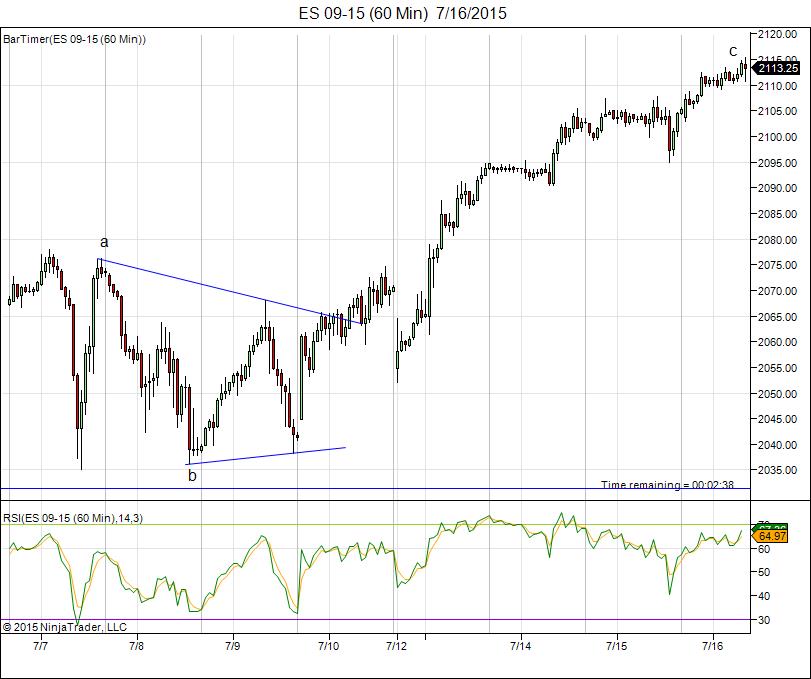 The chart above is the SP500 futures (ES). I put this up to show the very clear 3 waves up. On top of that, the a wave doesn't look like a 5, but it's hard to tell. (all waves in a motive pattern, in the direction of the trend, have to be in 5 waves themselves—that's a hard rule).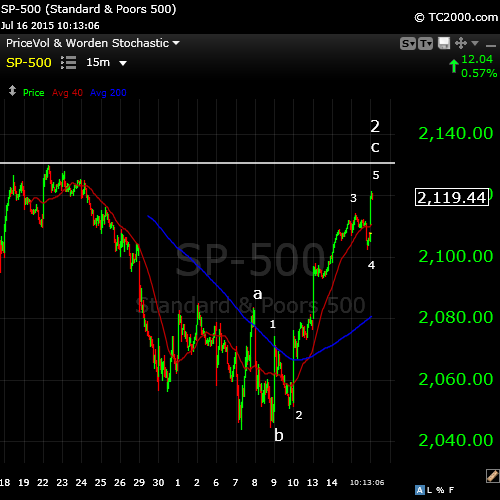 Above is the main index (SP500). I've marked the waves to this point (intraday today). It's an abc, 3 wave configuration and we've just about completed the fifth wave of C. It looks like it's going to a double top to finish off the second wave. If that's the case, we're going down from there.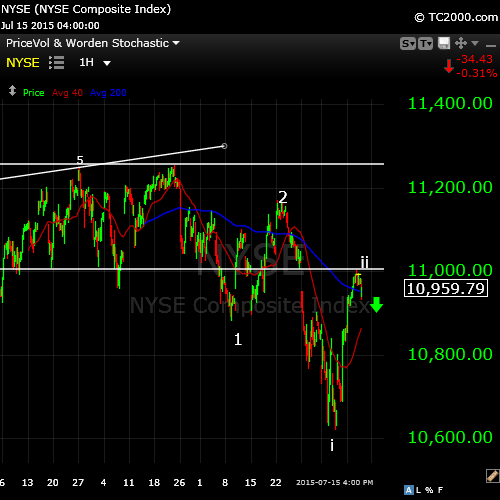 The NYSE is still at 62% and I count on this "elephant of indexes" to lead the way when the world turns nuts (as it did last night). If the NYSE was to move up solidly from this point, I would change my tune (and change the count).
I still think we're going to roll over from here. So far (intraday) we've hardly moved. So, no change here. We're looking at a rollover—it's a clear three waves up (abc).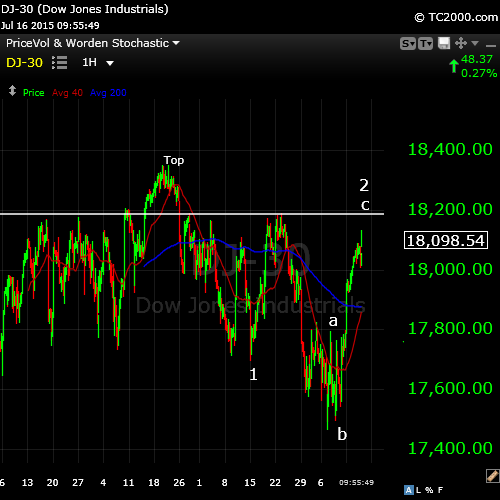 The DOW is doing what the SP500 is doing … what else is new?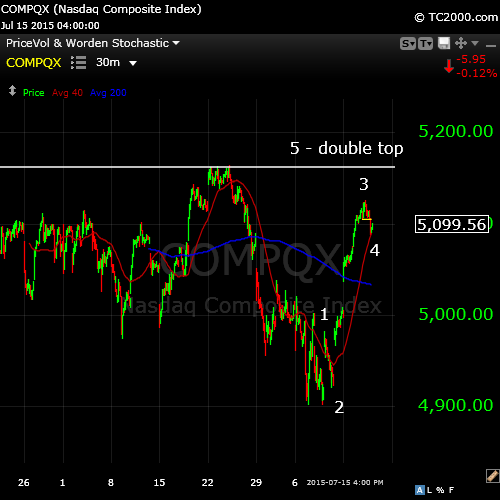 Here's the Nasdaq this morning, poised to complete a double top. As this is a final wave up, it needs to be in 5 waves (another EW rule). It's the only one so far up in five—all the other indices are sporting 3 waves up so far.
And that's where we sit. I see no reason at the moment to think we're going to a new high in anything but the Nasdaq, which is simply completing a double top of a final fifth wave. We'll see what happens from here …
I don't think the insanity is going to last much longer at all.