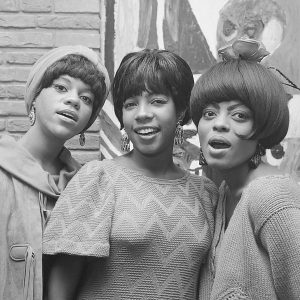 On Friday, the frustration with this market took me back to the music of the 60s …
"Set me free why don't cha babe
Get out my life why don't cha babe
'Cause you don't really love me
You just keep me hangin' on"
That's the chorus from "You Keep Me Hanging On," a big hit for both the Supremes (1966), pictured to the left) and Vanilla Fudge (1967).
This market from a big picture perspective just keeps "hanging on" and this D leg of the triangle is doing exactly the same thing.
In any event, my prognosis of the D leg has changed since the Chart Show on Wednesday: I now think we have one more small wave up to the original target of 2750 (or slightly higher) before the E leg down gets underway.
Subwaves are exceptionally difficult to analyze at the moment, so my confidence level in that call is about 70%.
All the Same Market Turns
Last week I wrote about "All the Same Market" and laid out the current supercycle count.
But there's an additional point I want to make about the recent action in this market. This weekend, we have USD currency pairs in various stages of a turn. They all turn together now (more or less with the US indices) and this is wreaking havoc with the wave structures.
Currency pairs tend to wander around aimlessly waiting for the US indices to turn, for example, so this makes it more difficult to catch them. Waves in the US indices, by and large, are shorter than waves in currencies and so we tend to wait until they sync up. It's frustrating, but that's the market we have.
Volume is also exceptionally low and this is adding to the challenge. As I tell my Trader's Gold folks almost daily, this is the most dangerous market you're ever likely to experience, so extreme caution is warranted trading it. Entries are not as clear-cut as they normally would be.
Extreme caution is warranted.
Elliott Wave Basics
There are two types of Elliott wave patterns:
Motive (or impulsive waves) which are "trend" waves.
Corrective waves, which are "counter trend" waves.
Motive waves contain five distinct waves that move the market forward in a trend. Counter trend waves are in 3 waves and simply correct the trend. These patterns move at what we call multiple degrees of trend (they are fractal, meaning there are smaller series of waves that move in the same patterns within the larger patterns). The keys to analyzing Elliott waves is being able to recognize the patterns and the degree of trend that you're working within.
The motive waves shown above are typical in terms of their look and length. Subwaves of motive waves measure out to specific lengths (fibonacci ratios) very accurately. Motive waves are the easiest waves to trade.
Waves 1, 3, and 5 of a motive wave pattern each contain 5 motive subwaves. Waves 2 and 4 are countertrend waves and move in 3 waves.
Motive waves also travel in channels. The red channel above can be drawn from the apexes of wave 1 and 3 on one side and waves 2 and 4 of the other. The end of wave 5 typically meets the trend line on the wave 1 & 3 side before it reverses.
Countertrend waves move in 3 waves and always retrace. You'll find much more about them in the countertrend section and the page on "The Right Look."
To use Elliott wave analysis accurately, you must be able to recognize the difference between a trend wave (motive) and a countertrend wave (corrective). There's very much more to proper Elliott wave analysis, but this gives you the basics.
____________________________
Registration for Commenting
Want to comment? You need to be logged in to comment. You can register here.
If you register, it protects your information. It also allows you to comment without filling in your information each time. Once you're registered, simply go to the home page and click on the login link top right in order to log yourself in. Usually, you'll be logged in for several days before needing to be logged in again.
______________________________
Problem receiving blog comment emails? Try whitelisting the address. More info.
______________________________
Get an upper hand … JC 2
Get an upper hand in trading …

Seeing all the different currency pairs and the wave structures and hearing you explain why this has to do that on a nightly bases gives one a upper hand when trading. Elliott Wave applies to all stock and indices and can be applied to any candlestick chart.

If someone ask what you want for Christmas – Tell them a membership to Peter's "Traders Gold!"—JC
The Market This Week
Here's the latest daily chart of ES (emini futures)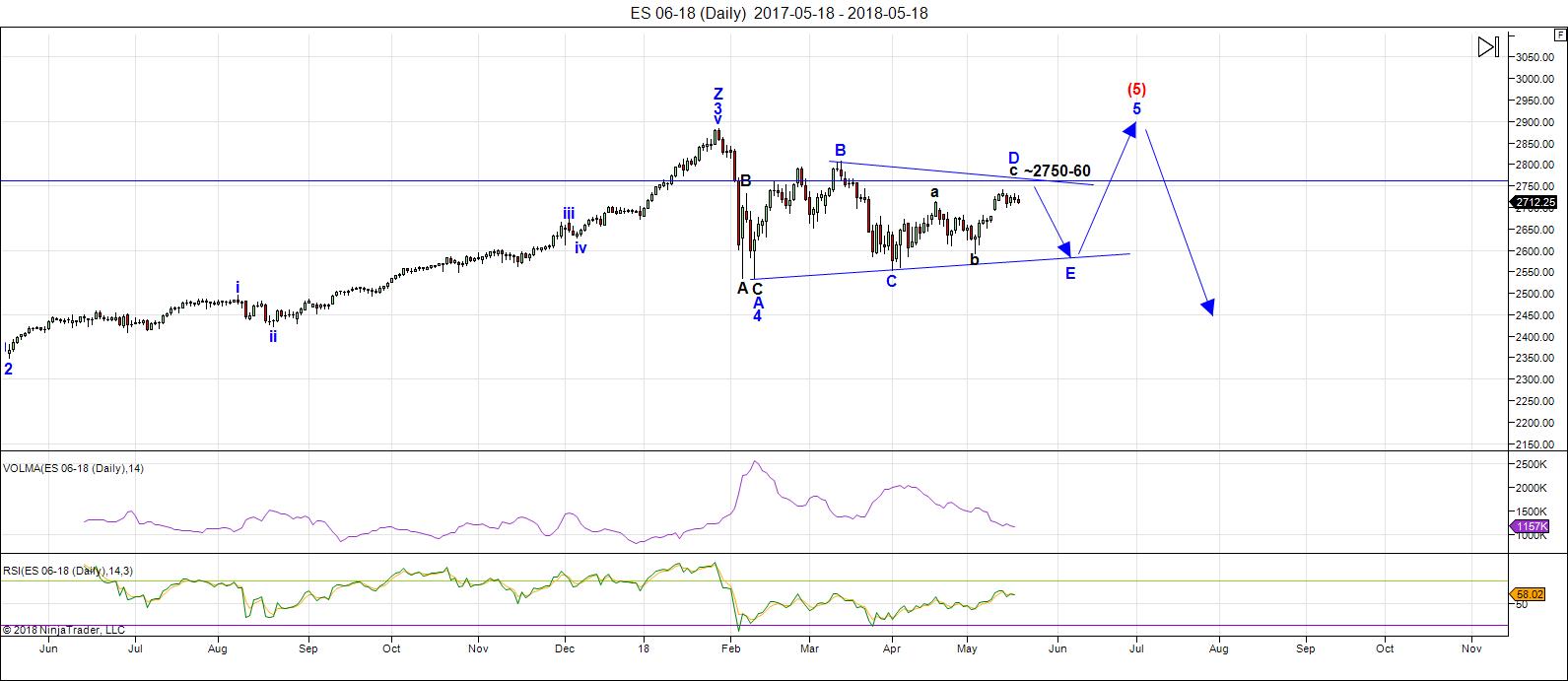 Above is the daily chart of ES (click to enlarge, as with any of my charts).
This past week was a quagmire. We have small degree corrective waves in both directions this weekend and not much to go on for direction. However, my preference is for another final wave up to finish the D leg of the contracting triangle properly.
Volume is exceptionally low and this plays a factor in the volatility and lack of momentum at times (volume is the purple line indicator below the chart).
The D leg wave structure is very complex and the original target was in the 2750 - 60 range. We still may be targeting this level, but the waves are anything but clear. So, early this week, we'll be looking for a top to the D leg, followed by a turn down into the E leg.
The bottom line is that I don't think (based on Friday's action) that we've completed the D leg.
After the E wave down is complete, we'll take off again to the upside in a fifth wave, which will simply finish off the pattern. We'll get to a new high and probably more, but don't expect (as I've been saying for a very long time) a large fifth wave that travels any great distance. (I think 3000 is possible but at the high end of the probability spectrum)
Summary:  I think (although I can't be absolutely sure) that we are not quite finished the D leg of the contracting triangle. Targets for the D leg top are within the 2750-60 area. This will result in a high probability trade to the downside (the E leg of the triangle). Once E leg (down) is complete, expect a final fifth wave to a new high. That fifth wave up to a new high will be the end of the 500 year bull market.
___________________________
Trader's Gold Subscribers get a comprehensive view of the market, including hourly (and even smaller timeframes, when appropriate) on a daily basis. They also receive updates through the comments area. I provide only the daily timeframe for the free blog, as a "snapshot" of where the market currently trades and the next move on a weekly basis.
______________________________________
Sign up for: The Chart Show
Next Date:

Wednesday, May 30 at 5:00 pm EST (US market time)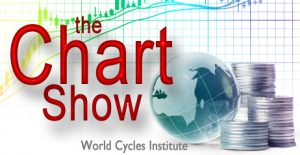 The Chart Show is a one hour webinar in which Peter Temple provides the Elliott Wave analysis in real time for the US market, gold, silver, oil, major USD currency pairs, and more. You won't find a more accurate or comprehensive market prediction anywhere for this price.
Get caught up on the market from an Elliott Wave perspective. You'll also get Andy Pancholi cycle turn dates for the SP500 for the balance of the current month. There'll be a Q&A session during and at the end of the webinar and the possibility (depending on time) of taking requests.
All registrants will receive the video playback of the webinar, so even if you miss it, you'll be sent the full video replay within about an hour of its conclusion. For more information and to sign up, click here.