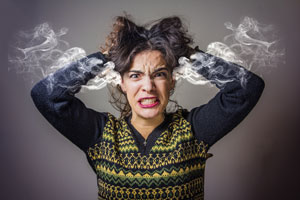 One of the first things President Trump did when in office was to require that for every new regulation brought into law, two more must be rescinded. The message here is that we're grossly over-regulated.
Think about it. When do you hear of a law being rescinded? Almost never. Yet, with every new administration, new laws come about because that's the primary goal of legislative bodies (politicians) — to create new laws. These laws have to be policed and so both governments and policing bodies grow in size and power, spending more and more tax payer dollars in the process, and making our life more difficult.
A result of all this over-regulation is that it takes more time and money to get anything done. It adds to the debt level.
The Law of Diminishing Returns
Yes, this a real law from the field of economics:
This law refers to a point at which the level of profits or benefits gained is less than the amount of money or energy invested. In everyday experience, this law is expressed as "the gain is not worth the pain."
Joseph Tainter wrote a very interesting book in 1990 entitled "The Collapse of Complex Societies." You'll find on my books page. It describes all of the major civilizations and how they all got overly complex before they collapsed. They met their ends, as I've stated so often before, at 500 year cycles tops.
But the point is that when times are good (warm-wet and there's lots of eat), we humans grow our societies like crazy, and as time goes on, they become more and more complex and finally collapse on themselves. We become more and more unproductive, weighed down by all the "stuff" we've created, without much thought to the bigger picture.
There are lots of reasons for collapses of civilizations; this is just one of them.
We have tax systems that nobody can figure out. You have to pay people just to figure out how much you owe.
To travel these days is a nightmare of TSA workers, rules for baggage, and additional seating charges that change constantly. I'm in awe of the British, though. Somehow it took them two weeks to get me my first British passport (online), and yet getting a Nexus card to go to the US a little bit faster took about 8 months and an interview at the airport.
Our cars are computers now and they continually break down. Often finding the problem is impossible; you have to replace the entire unit. My BMW motorcycle has a computer software upgrade every time I take it in for service. Some of these take 6-8 hours to upload!
We have air bags that blow up; we have computer monitors that fail (lol) and it's more expensive to fix them than buy a new one (score one for pollution!).
Software companies are coming out with new versions in less than a year from the previous one and guess what: They're finding them really hard to sell! That's partly because we simply don't want to learn a new program every month, to find out that there's really nothing in it that will increase our productivity.
The Internet and GDPR
May 25 was the deadline for the new European privacy laws (GDPR) to come into affect. Of course, everyone left it until the last minute. True to form, the youngsters (most everyone is a youngster to me now) in charge of the internet don't communicate the changes nor the possible side effects, so we website managers just have to wait for the outcome and deal with the consequences. It's always a surprise!
Two weeks ago, it was my email. I had moved my website to a European service provider, who decided to implement some new procedures without telling anyone. The result was that I had to quickly (it took several hours for the entire process to work its way through the system) move my email to a US service provider.
It took me almost a half hour on the phone to get the European service provider to admit that they had made the change!
On Friday of this week, suddenly users of my site were not able to leave a comment. Everything was marked as spam. I knew instantly that this had to do with the new GDPR legislation and so immediately began a pre-planned procedure to move my website out of Eurpean territory.
That was a wise choice because calls to an overloaded switchboard of this European provider were never returned. It took 24 hours to complete the move and allow me to troubleshoot the actual problem. The culprit was a spam-blocking WordPress plugin that had been updated to be compliant with GDPR rules. The solution has been to "roll back" to the previous version (while I have the developer look at my site and figure out what's conflicting — something that should have been done ahead of time, of course).
What's every more frustrating is that these GDPR rules don't really affect me, because all the information I collect consists of a real name and a pseudonym (a "handle" if you will). I don't even retain passwords, because the technology doesn't provide me access to them. And the requirement for people to opt-out of emails was a law that was passed in Canada two years ago (which has never been prosecuted — because it's impossible to police, as for the most part, so is GDPR). But we all pay the price in lowered productivity.
We're Out of Control
This is another sign of a cycle top. As a society, we're simply "out of control." Nobody's thinking anymore. And quite frankly, people are getting to the point where they're "mad as hell and they don't want to take it anymore."
So, for more reasons than just this, we're going back to simpler times. It will impact everything. Even our music will become simpler. Look out for the coming ballads! I'll be so glad for the change!
I don't necessarily like where we're going, but the current business environment is obviously "finished." It's simply unsustainable. The level of complexity is sometimes overwhelming and often illogical. I can't keep up.
The underlying cause to much of what I've described is also economic, but having to do with inflation. Governments have inflated away the value of the dollar that companies are forced into lowering the work that goes into producing all these items and so they're more cheaply made … overseas. We simply don't have the money to put into research and development (or proper testing)( before we launch all this crap on what used to be an unsuspecting public.
They're not so unsuspecting any more and so products stop selling. We spend most of our time yelling at the telcos, rather than getting our work done. However, the added stress is great for the drug industry!
Actually, yelling at the telcos can be fun, because you know they're going to lose once you threaten to cancel.
There's More!
I wrote a year ago about coming home from a trip to New York:
On Saturday, I went to turn on satellite TV and my remote control, which has been acting up for the past month, was completely dead. My conversation on the telephone with one of our national telcos took about an hour and a half, about half of it on hold. Three people later, I started to get some answers.

They wanted to charge me for a new remote, which they would send to me in about a week. I asked them to explain the logic of charging me for a failed piece of their equipment so that I could watch a service that I was already paying for monthly. I had to get elevated to a supervisor.  Even he found a logical explanation a little difficult. I ended up getting the remote for free and they will credit my bill for the time that I can't watch it ('cause I don't have a remote). But I had to threaten to cancel to get their attention (which is typical these days). Deflation makes this possible. They're so concerned about losing customers.

I also found out that one of my two internet services was completely down. It took me another hour to get hold of another telco just to get an appointment for a tech to look at it (again, I pay for two services, because one of them invariably has problems and goes down and, as a trader and market analyst … well … ). I've had so many problems over the past four months with this particular service that they told me they would "elevate the request to get a tech out today," but I know that won't make any difference … (past experience). It will happen when it happens … likely later on in the week.

My last run-in with this telco took 6 hours on the phone, two letters to head office (one by courier) and two and a half months to get resolved. I'd originally called them simply to upgrade the speed of my internet service. It's a very long story from Hell.

I reflected on Saturday about the fact that four computer monitors have failed on me this year. My business telephone system quit on me a month ago and had to be replaced. On Friday, one of my two computers went completely dead in New York (I travel with two for that very reason).
Funny enough, none of this seems out of the ordinary anymore. I'm sure most of you have had similar issues (I hope not as many!). For me, the challenges just seem to go on and on.
Whenever I access the internet these days, something has changed (I use so much software and different services and they're all competing to stay fresh and new). I spend more time learning where buttons have gone to than I do actually completing the task.
The world has become so complicated that we're hitting levels of productivity in the private sector that I would expect from the depths of government … yikes!
This Trajectory Will Eventually Reverse
My rant has a bit of a purpose. Stay sensitive to what's going on around you. There are terrific savings starting to come about due to deflation. It's time to start threatening cancellation to get better and less expensive service. This is just the start of a process that will go on for the next several years.
Longer term, we're going to start seeing quality going back into products, less regulation, more customer service (or maybe I should say "some" customer service), and less stress.
However, it's going to take a lot of pain to get there. This is just a reflection on what I see going on around us. I think it helps to understand it all so that you don't end up going totally insane in the meantime.
Elliott Wave Basics
There are two types of Elliott wave patterns:
Motive (or impulsive waves) which are "trend" waves.
Corrective waves, which are "counter trend" waves.
Motive waves contain five distinct waves that move the market forward in a trend. Counter trend waves are in 3 waves and simply correct the trend. These patterns move at what we call multiple degrees of trend (they are fractal, meaning there are smaller series of waves that move in the same patterns within the larger patterns). The keys to analyzing Elliott waves is being able to recognize the patterns and the degree of trend that you're working within.
The motive waves shown above are typical in terms of their look and length. Subwaves of motive waves measure out to specific lengths (fibonacci ratios) very accurately. Motive waves are the easiest waves to trade.
Waves 1, 3, and 5 of a motive wave pattern each contain 5 motive subwaves. Waves 2 and 4 are countertrend waves and move in 3 waves.
Motive waves also travel in channels. The red channel above can be drawn from the apexes of wave 1 and 3 on one side and waves 2 and 4 of the other. The end of wave 5 typically meets the trend line on the wave 1 & 3 side before it reverses.
Countertrend waves move in 3 waves and always retrace. You'll find much more about them in the countertrend section and the page on "The Right Look."
To use Elliott wave analysis accurately, you must be able to recognize the difference between a trend wave (motive) and a countertrend wave (corrective). There's very much more to proper Elliott wave analysis, but this gives you the basics.
____________________________
Registration for Commenting
Want to comment? You need to be logged in to comment. You can register here.
If you register, it protects your information. It also allows you to comment without filling in your information each time. Once you're registered, simply go to the home page and click on the login link top right in order to log yourself in. Usually, you'll be logged in for several days before needing to be logged in again.
______________________________
Problem receiving blog comment emails? Try whitelisting the address. More info.
______________________________
Tops in your field DZ 2
Tops in your field …

You are tops in your field.  Tried to follow Elliot Wave international for years.  They were always behind the market.  After discovering you, I perceive that you are an expert in reading the waves, which puts you way ahead of the rest of your peers. And you can read the Waves like you are reading tomorrow's financial section.  I pray you stay healthy.  —DZ
The Market This Week
Here's the latest daily chart of ES (emini futures)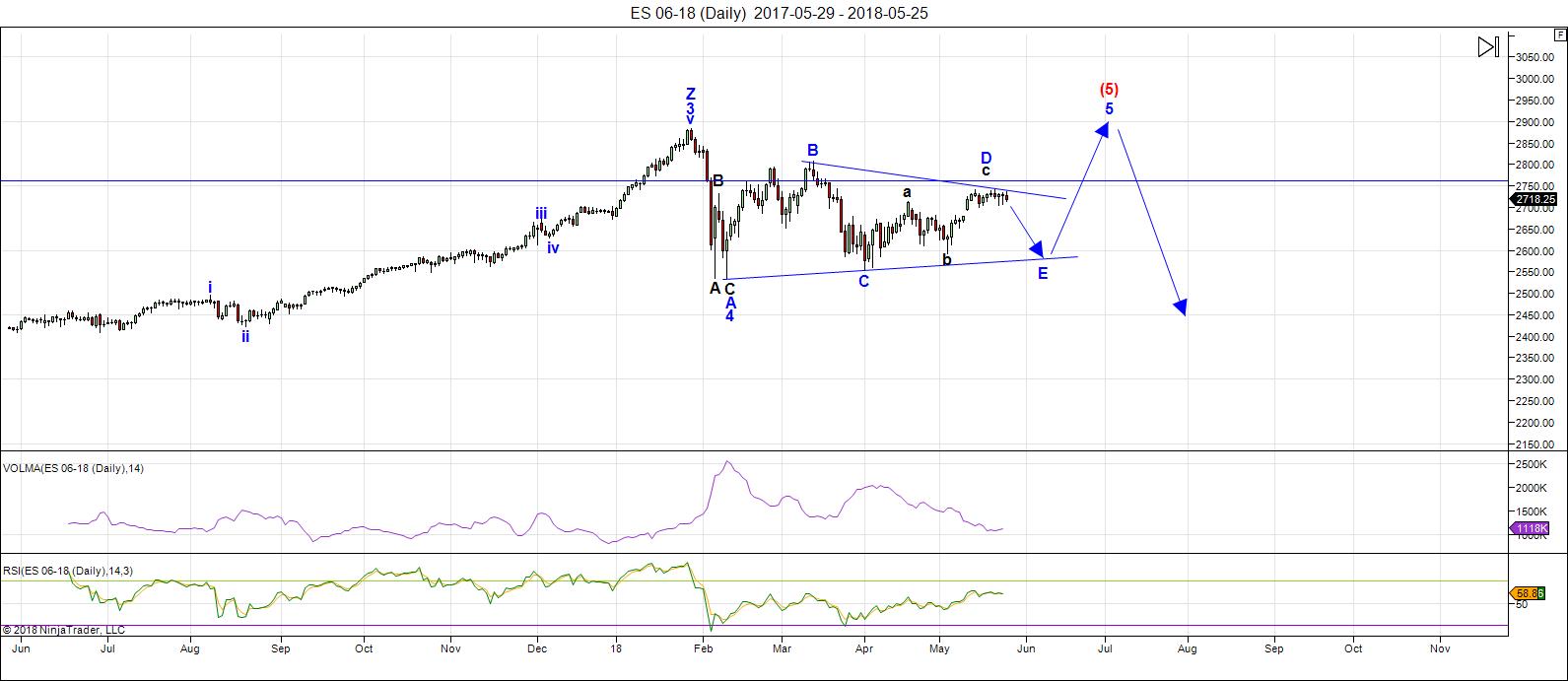 Above is the daily chart of ES (click to enlarge, as with any of my charts).
We've now being going sideways at the top of the D leg of the triangle for two weeks. This signals to me that the market is exceptionally weak and having a tough time making it to the required target. I'm expecting one more wave up to complete the D leg. We're either targeting the previous high or 2750.
Volume is exceptionally low, which contributes to the volatility and lack of momentum at times.
Once we hit the target, though, we'll head down in the E leg. The turn will have to be this week, because we're running out of waves ... lol.
After the E wave down is complete, we'll take off again to the upside in a fifth wave, which will simply finish off the pattern. We'll get to a new high and probably more, but don't expect (as I've been saying for a very long time) a large fifth wave that travels any great distance. (I think 3000 is possible but at the high end of the probability spectrum)
Summary: We're not quite finished the D leg of the contracting triangle. Topping out will result in a high probability trade to the downside (the E leg of the triangle) Once E leg (down) is complete, expect a final fifth wave to a new high. That fifth wave up to a new high will be the end of the 500 year bull market.
___________________________
Trader's Gold Subscribers get a comprehensive view of the market, including hourly (and even smaller timeframes, when appropriate) on a daily basis. They also receive updates through the comments area. I provide only the daily timeframe for the free blog, as a "snapshot" of where the market currently trades and the next move on a weekly basis.
______________________________________
Sign up for: The Chart Show
Next Date:

Wednesday, June 6 at 5:00 pm EST (US market time)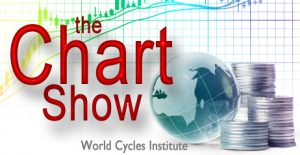 The Chart Show is a one hour webinar in which Peter Temple provides the Elliott Wave analysis in real time for the US market, gold, silver, oil, major USD currency pairs, and more. You won't find a more accurate or comprehensive market prediction anywhere for this price.
Get caught up on the market from an Elliott Wave perspective. You'll also get Andy Pancholi cycle turn dates for the SP500 for the balance of the current month. There'll be a Q&A session during and at the end of the webinar and the possibility (depending on time) of taking requests.
All registrants will receive the video playback of the webinar, so even if you miss it, you'll be sent the full video replay within about an hour of its conclusion. For more information and to sign up, click here.