Another "ridiculous count" (as someone dubbed an entry from last week). Well, in the last 4 days or so, these ridiculous counts have put me up over 35% (in the e-minis, which are the major indices futures). This is pure Elliott Wave with an underlying reliance of Edward R. Dewey's original cycles data and planetary analysis from the Foundation for the Study of Cycles. Cycles provide the turns in the market, which Elliott provides the price levels. It's a ridiculously powerful combination.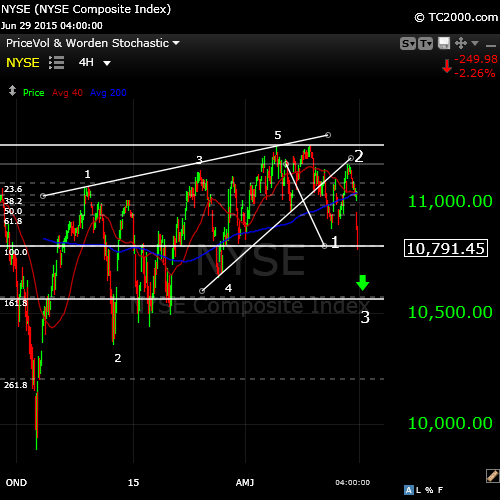 Let's look at the NYSE (above). This is the clearest example of the ending diagonal in most of the US indices. I've labeled the final 5 waves up. The trend has turned down and we've had wave one, two, and are in the middle of the third wave. Wave three should be at least 1.618 times the length of wave one. This targets approx. $10,565. in the NYSE. Once an ending diagonal finishes, it reverts to the beginning of the diagonal sequence fairly quickly (the previous 4th wave), which is at $9,886.03. This should coincide with the end of the 5th wave down (we're targeting the date in the first half of August).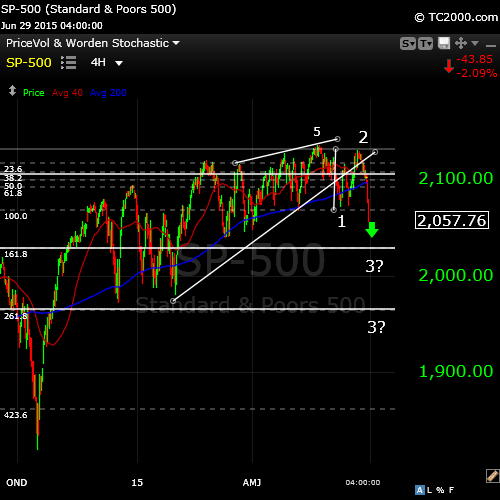 Above is the SP500 with a similar configuration. We're in the first third wave down, with a target of either $2028 (1.618) or $1966 (2.1618). The fifth wave should eventually reach $1810 before a significant bounce into wave 2. The SP appears weaker than some of the other indices.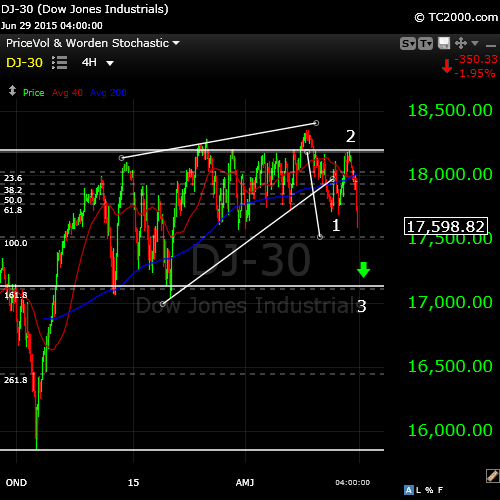 The final chart of the US indices is the DOW. Again, same general configuration. The third wave should get down to at least $17,113.00 and the fifth wave should revert to the previous fourth wave at $15,885.00. For anyone interested in the planetary projection, it's below.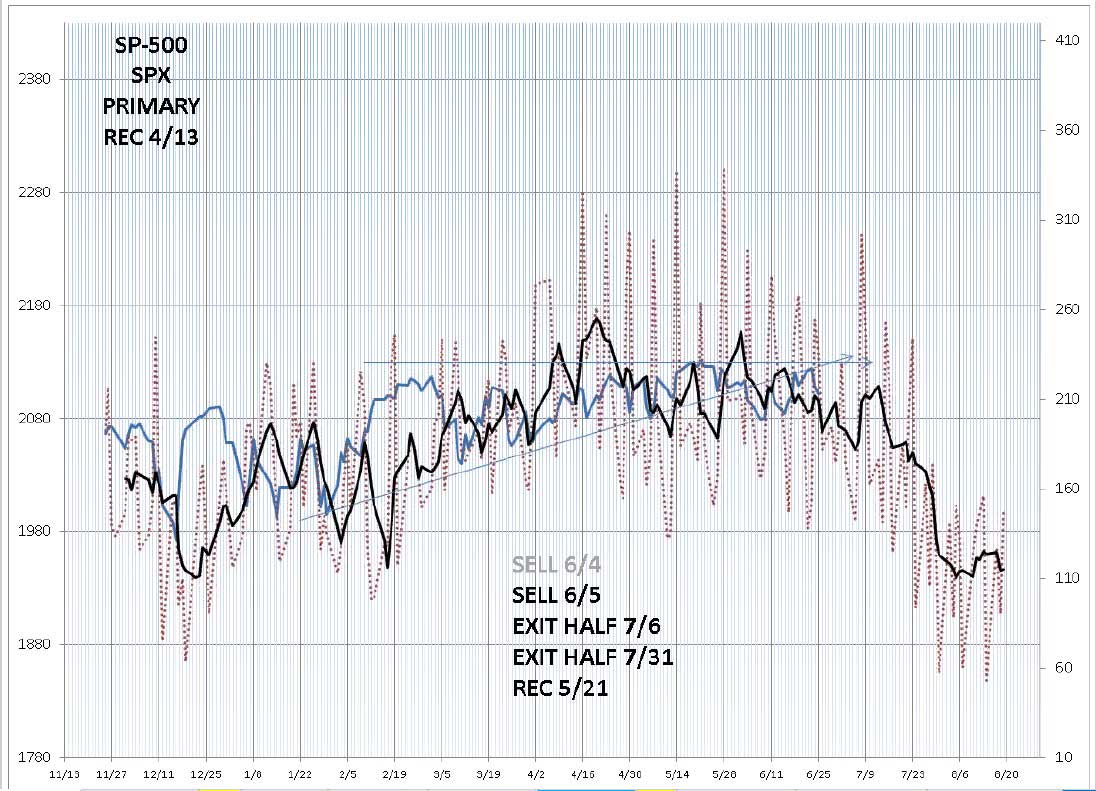 The way to read this is as follows:
The planetary signal is the red dotted line. We've placed a 5 day moving average on top (the black line). The blue line is the rate of change (ROC) of the actual SP price data (which follows the SP price relatively closely). We use the ROC to determine trade entries and exits. In any event, the projection is for a strong drop in the SP500 into the end of the first week of August.